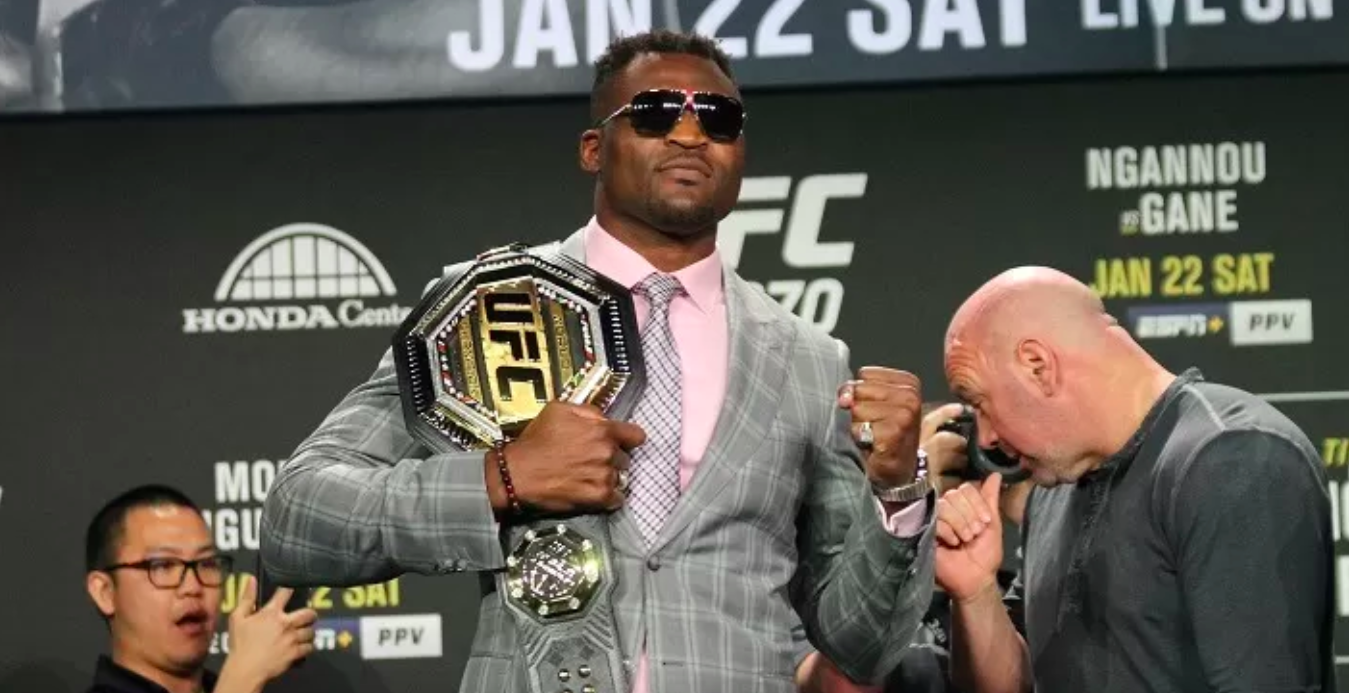 It was revealed last week that Francis Ngannou's split decision defeat to Tyson Fury in his professional boxing debut in Saudi Arabia in October was enough for him to earn a top-ten rank in the WBC — but Andre Ward doesn't believe this to be fair.
Ngannou, who is now officially recognised as the tenth best heavyweight boxer on the planet by the sanctioning body, but speaking to Ariel Helwani on The MMA Hour last week, Ward, a rare breed of boxer who retired undefeated as champion, said he doesn't quite agree with what he sees as Ngannou skipping the line.
"You've got guys that have been labouring to get into that top 10. I'm gonna call it what it is — it's like politics," said Ward. "That's what it is with the sanctioning bodies. Mauricio [Sulaiman] he gets all in an uproar when I talk about these things, he wants to message me on WhatsApp, and he needs to stop messaging me and make sure he's doing the right things by the company."
He added: "You don't get to pick and choose which guy gets in the rankings depending on who you know or what's going on in the back room. Ngannou did a great job, but that's a one off. He has to establish himself. They do whatever they want to do. The problem that I have with that… If we weren't paying them 3% to keep the company going, you don't make money outside of what the fighters are paying you.
"If we weren't paying that, you do what you want to do. If you just want to have these rankings and it doesn't really affect the fighters, that's your business. This stuff affects guys' livelihoods. Guys get phonecalls saying 'hey man, we were getting close to a title shot we're not gonna get out now cause they bumped you out the top ten.' How? I've been played around with the rankings, and I just gave the belt back to the WBC at a certain time."
Ward's suggestion that Ngannou's top ten ranking is reactionary is a mark of disrespect to other boxers, who have spent a career in the sport trying to break the top ten, he said.
"The sanctioning bodies, I have no respect for the way they play with these rankings, play with guys' livelihoods and play with guys' careers. Shame."
Comments
comments