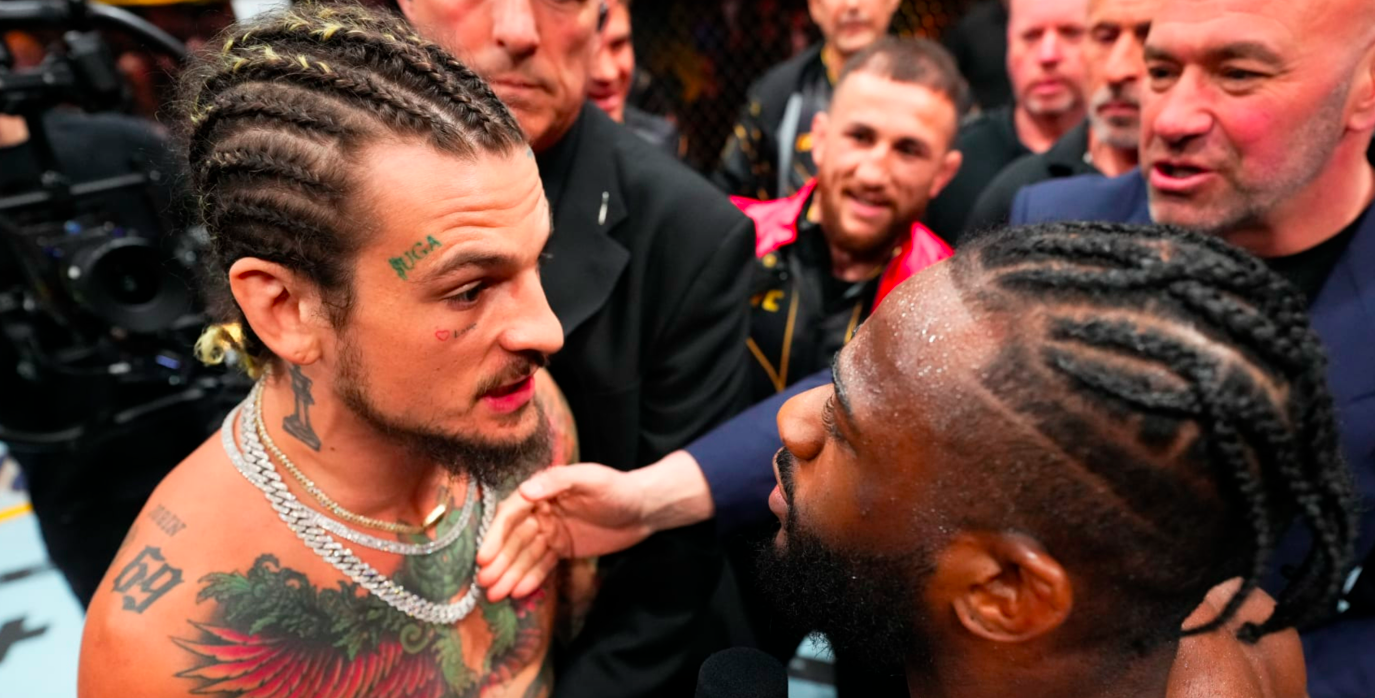 Aljamain Sterling wants a measure of revenge against Sean O'Malley, and he wants it to come at 145-pounds.
New York's Sterling surrendered the UFC 135-pound crown to O'Malley in August, losing by second-round TKO after the O'Malley connected with a pinpoint punch in a chaotic exchange and sending the (now former) champion to the mat, ending his nine-fight win streak in the process. Afterwards, a humble Sterling suggested that he may reconsider previously-addressed plans to move up to featherweight saying that, on August's evidence at least, he would struggle against the champion, Alexander Volkanovski.
But with featherweight still very much on his mind for his next movie, Sterling has said that he would ideally like to rematch O'Malley in a division in which he doesn't have to struggle so much on the scales on the eve of a fight.
"I just have a tough time making the weight although I do make it," Sterling said on his personal YouTube channel, as noted by MMA Fighting.
"It's just never easy, and I never felt like I was big enough for 145, but we'll see. I did some testing and all things point to I should be making a switch over and if I do or have the success that I've had at 135, there's always the potential collision course between O'Malley and myself again at 145.
"I'd be very, very ecstatic to have that matchup again," Sterling added. "Especially where I'm not rushed and I'm monitoring my training because I'm training around injuries that literally just happened from a fight I just had with one of the greatest of all time [Henry Cejudo].
"It's annoying because when I talk about it, the real fans know, but I don't want it to come off like making excuses. That just annoys myself, but I would like to fight him on an even playing field."
Sterling's specific next move in the cage remains unknown, but it definitely won't come against O'Malley who is set to defend his bantamweight championship against Marlon 'Chito' Vera early next year — with tentative reports in the press now linking Sterling to a potential fight with Max Holloway.
Whatever happens, though, the New Yorker says that he won't shy away from any challenges.
"If you look at my track record in the bantamweight division, a lot of those guys I fought and have beaten were almost all ranked within the top 10, top 5, or even top 15," he said. "I just constantly since my third UFC fight, I've been fighting ranked opponents. There's a couple that weren't ranked when I lost twice in a row. I've built my name off the toughest competitors out there. I've been chasing a goal, chasing history, and [it's] something I'm gonna forever be proud of."
Comments
comments