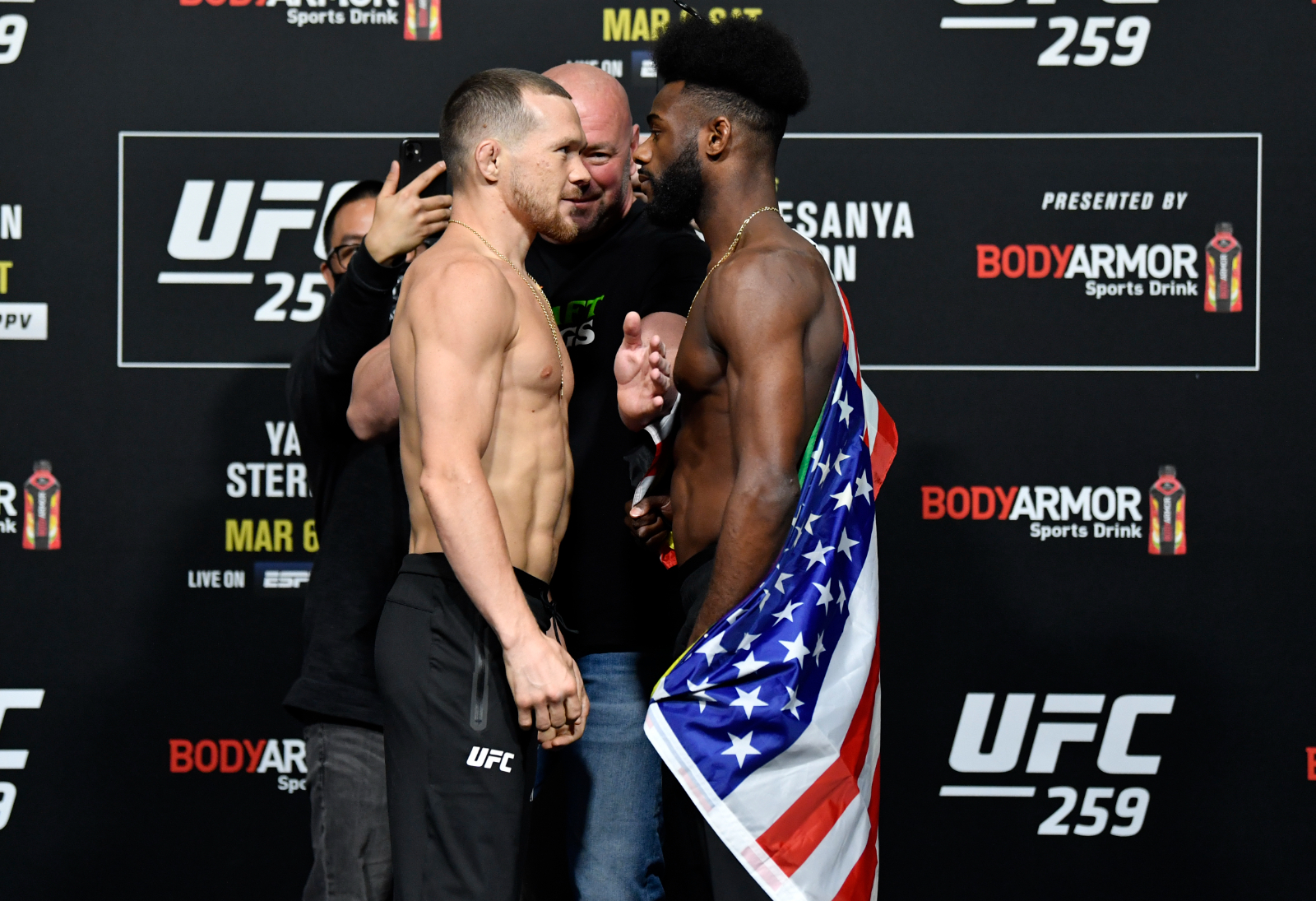 Petr Yan's plans for his forthcoming rematch with UFC bantamweight champion Aljamain Sterling have hit a snag after the United States declined visa applications to enter the country ahead of UFC 273 on April 9, according to reports. 
Yan's visa has been unaffected as he remains under the terms of a three-year visa which was previously granted to him. The complication is likely due to Russia's ongoing invasion of Ukraine which has seen the travel plans of various Russian athletes impacted as a wave of sanctions were applied to the country, as well as its sporting infrastructure.
The news deals a significant blow to Yan's preparations for the title rematch with Sterling, as he will have to source and locate a new corner team to help him not just on fight night but in the weeks before the bout while he readies himself on US soil. UFC 273 is scheduled to take place in Jacksonville, Florida.
The news will likely sound an alarm in the UFC HQ, particularly if the denial of visas to Yan's corner team could potentially impact fighters who do not have pre-existing visa arrangements with the United States. Several sports teams of Russian origin have been impacted in the weeks following the Russian invasion, though Russian tennis players have been allowed entry in the the US under the understanding that the compete under a neutral flag.
This weekend's UFC London main event, meanwhile, between England's Tom Aspinall and Moscow native Alexander Volkov appears to be progressing as planned. Volkov had obtained a visa prior to the Russian invasion and has successfully arrived in the United Kingdom.
However, it was reported on Wednesday that Aspinall had been informed that a heavyweight fighter was on stand-by to step in should there be any late political developments which could rule Volkov out of the fight.
Comments
comments