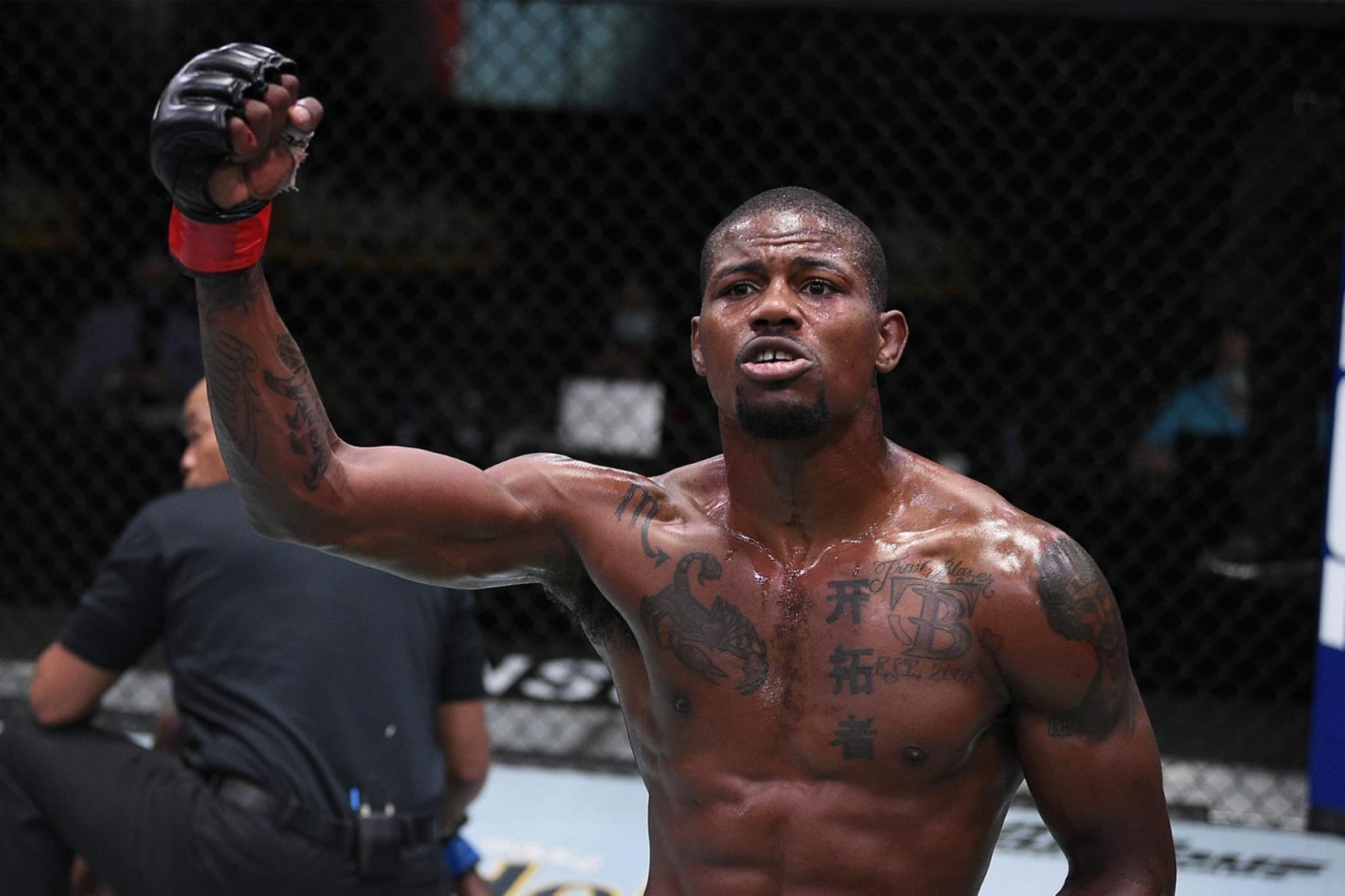 Kevin Holland certainly seems to have a knack of being in the right place at the right time.
Holland, the UFC welterweight who defeated Alex Oliveira via TKO earlier this month, told ESPN that he along with two other men subdued a shooter at sushi restaurant in Houston, Texas late on Monday. He detailed that he heard a loud bang at the restaurant and saw several people scramble for cover, and then witnessed his friend, Patrick Robinson, along with another involved in a struggle with the gunman.
Holland then jumped in an helped to restrain the shooter until police arrived.
"I wouldn't tell the next person to do it unless they're seriously trained for that type of situation," Holland said. "Besides doing cage fighting, I train self-defence first and foremost. For me, that was the best way to defend myself at the moment. Plus, I like Batman."
Houston PD released a statement after the incident, saying that a suspect allegedly fired a shot into the air at a restaurant at around 11.30pm local time, after which patrons wrestled the gun away from him and awaited the arrival of police. The suspect was later identified as 24-year-old Jesus Samaniego.
"I was facing one way and then we he heard a big, loud bang," Holland explained further. "I thought it was a champagne bottle popping, because the people behind us were having a birthday party. I go to look around and I see people running like they had the look of death on [their] face, like super worried."
About last night tho…..
I'm ok.
👍https://t.co/fV1B6t4nhI pic.twitter.com/mOrRRooct6

— Kevin Holland (@Trailblaze2top) March 15, 2022
After identifying the gunman in the skirmish, Holland says he grabbed him and applied a rear-naked choke.
"As soon as he was [asleep], I let go of the choke, slid out on top, got full mount, stretched the arms out so he couldn't reach for anything," Holland added.
Incredibly, Holland was involved in a somewhat similar situation last year when he detained a suspected thief after chasing his car. This occurred just two days after a UFC fight.
And despite his latest heroics, Holland said that he has no clue as to how he keeps finding himself in these types of situations.
"I have no idea," he said. "I would like to end up in less situations, to be honest with you. I was just talking with my people about that not too long ago. I'm always into some B.S., you know what I mean?"
Comments
comments