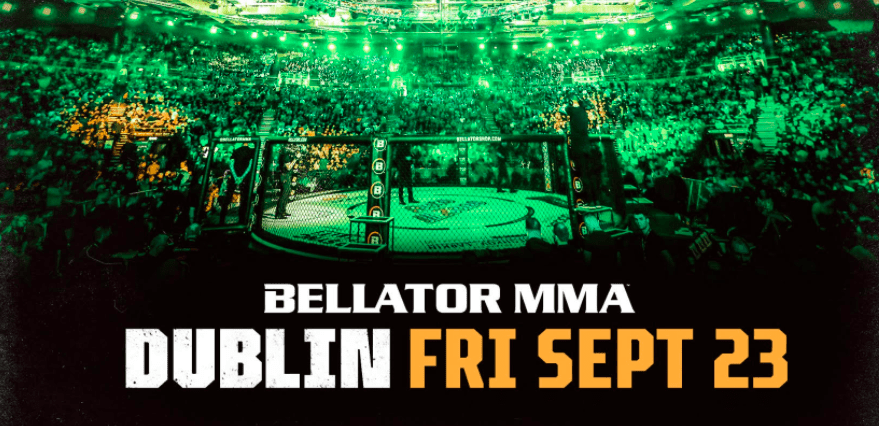 Just weeks after the hosting their first fight card of the year in the Irish capital, Bellator MMA have confirmed that they will return to Irish shores later this year.
Per a press release on Tuesday, the fight league will again hold an event inside Dublin's 3 Arena, with the fight card scheduled to take place on September 23. Bellator officials have confirmed that both Peter Queally and Sinead Kavanagh will feature on the card. Opponents for both fighters have yet to be confirmed.
Bellator held their most recent Irish fight card in late February where middleweight champion Gegard Mousasi defended his crown against the previously unbeaten challenger Austin Vanderford, while Sinead Kavanagh underscored her own title credentials (and earned another crack at Cris Cyborg) in an outstanding showdown with Leah McCourt.
The event will mark the third fight card to be held in Dublin within the space of a year. No further information as to the fight card has been released as of yet but you can expect more details to filter out in the coming weeks.
Tickets for the event will go on sale in the usual outlets on March 25, with a special pre-sale opening the day before on March 24.
It is likely that many of Bellator's current crop of UK & Ireland based fighters will be featured, with the likes of Ciaran Clarke, Brian Moore, Lee Hammond and Darragh Kelly likely to be in line to compete.
Comments
comments