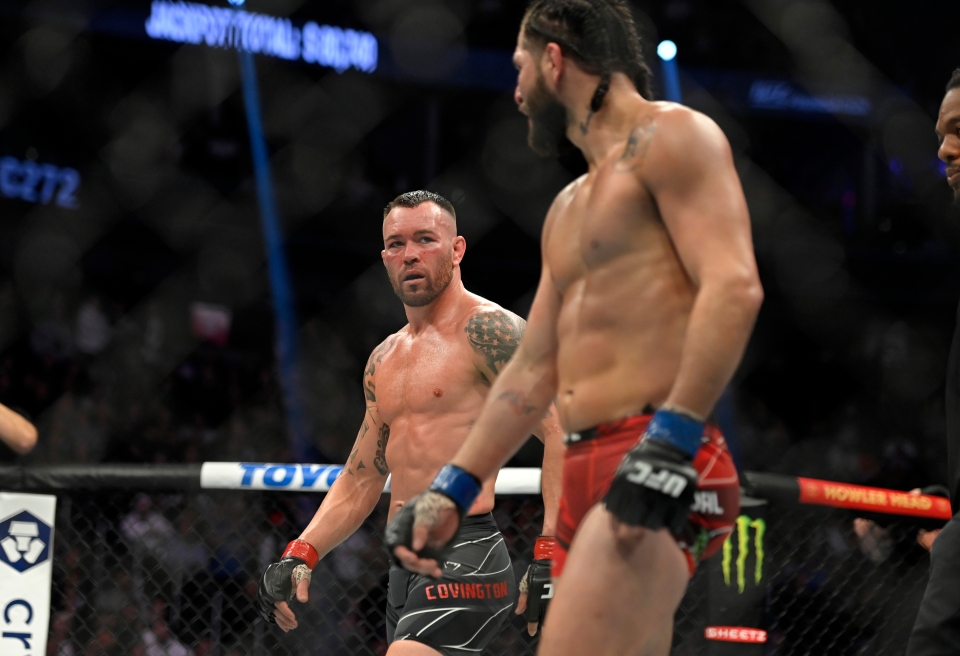 Jorge Masvidal and Colby Covington's beef isn't going anywhere.
Last night, Covington posted a video of himself eating with the Nelk Boys at a Miami restaurant, Papi Steak. Shortly thereafter, reports are that Masvidal arrived and allegedly attacked Covington as he was leaving the venue.
Video obtained by TMZ following the incident shows Covington surrounded by police, asking social media star Bob Menery, "How would he know I'm here?"
Menery went on to share his disappointment in Masvidal online.
All i can say is I'm extremely disappointed in @GamebredFighter as a professional fighter tonight.
You let down alot of people tonight bro. Disappointed

— Bob Menery (@BobMenery) March 22, 2022
Colby Covington ile Jorge Masvidal'in Miami'de bir restaurantta kavga ettikleri ve polisin olaya müdahale ettiği iddia ediliyor. pic.twitter.com/pgQEvhsWlJ

— Fight Digitale (@fightdigitale) March 22, 2022
Shortly after the incident, Masvidal took to his social media to send Covington a message.
"Call this the show your face challenge," Masvidal said. "… You talk that shit, you gotta back it up, that's how my city rolls, man."
@ColbyCovMMA pic.twitter.com/IPUp61ICV1

— Jorge Masvidal UFC (@GamebredFighter) March 22, 2022
–
Comments
comments