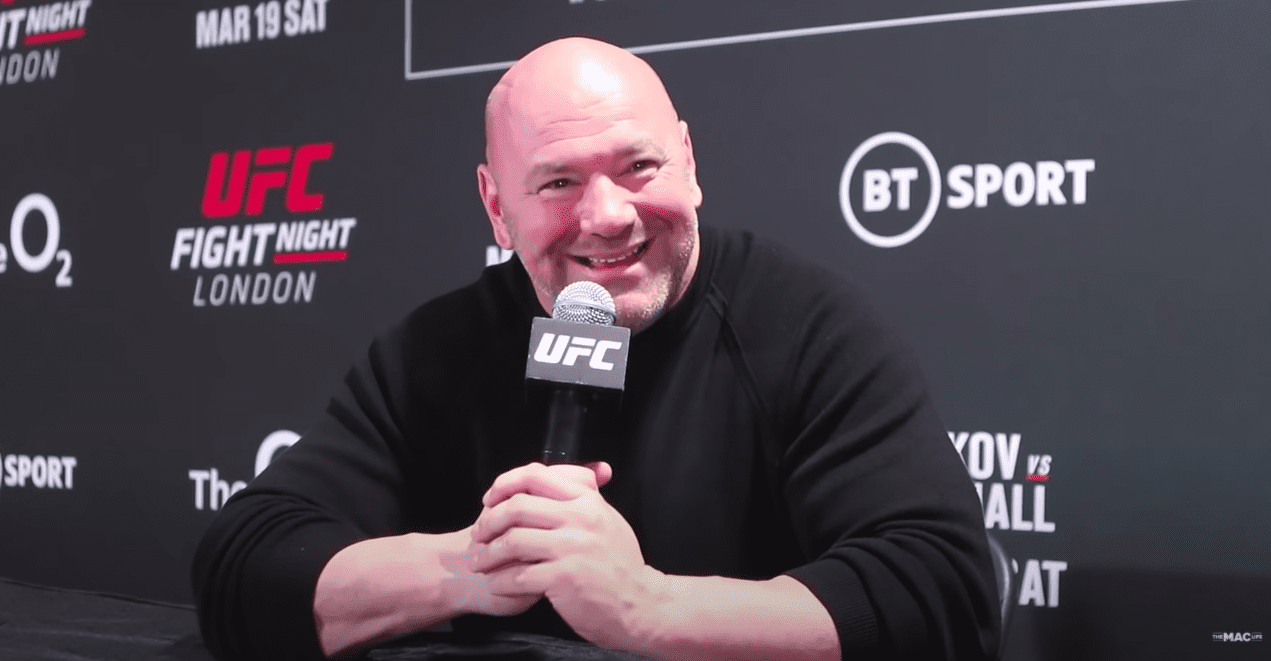 The UFC could soon crown a new interim heavyweight champion after it was confirmed that Francis Ngannou is set for an extended spell on the sidelines after undergoing surgery this month to repair a knee injury he suffered in preparation for his recent title defence against Ciyrl Gane, Dana White has confirmed. 
Ngannou is unlikely to fight until 2023 after undergoing a full ACL reconstruction, as well having further repair done to his MCL, and his recovery time is likely to be at best nine months — but is more likely to return sometime in early summer next year, and speaking to the media in London after the UFC's return to the English capital for the first time in three years, White hinted that an interim title is more likely than not.
"It's very possible," White said when asked if an interim title was forthcoming. "We find out this week [how long he will miss]. If nine months is true, if it's going to take nine months for him to get cleared to start training again. That's almost a year before he would fight. So yeah, we would do an interim title."
This would be the second time that an interim title will be created in the heavyweight division in the year after Ngannou won the title with a finish of former champion Stipe Miocic in March last year. Derrick Lewis and Gane fought for the first one just months after Ngannou defeated Miocic after, per reports, the UFC wanted him to fight in August — but the champion preferred September to allow him time to prepare after a trip home to his native Cameroon.
Ngannou later unified the belts with his win over Gane.
An interim title might also complicate Ngannou's return. White is due to speak with Ngannou when he returns to Las Vegas after surgery in which they will discuss a new contract, after his previous one expired following the Gane fight. Ngannou has been vocal about requesting more money in any new deal, as well as provisions which would allow him to take on tests in the boxing ring — a clause which the UFC have been traditionally hesitant to offer.
It has been reported that Ngannou will be free to leave the company if he desires at the end of 2022.
Should an interim title be created, it will be interesting to see who it is between. Jon Jones would appear to be a solid candidate, as would former champion Miocic and the recently defeated Gane, while Tom Aspinall will surely be in the conversation after his outstanding win against Alexander Volkov in London on Saturday night.
Comments
comments