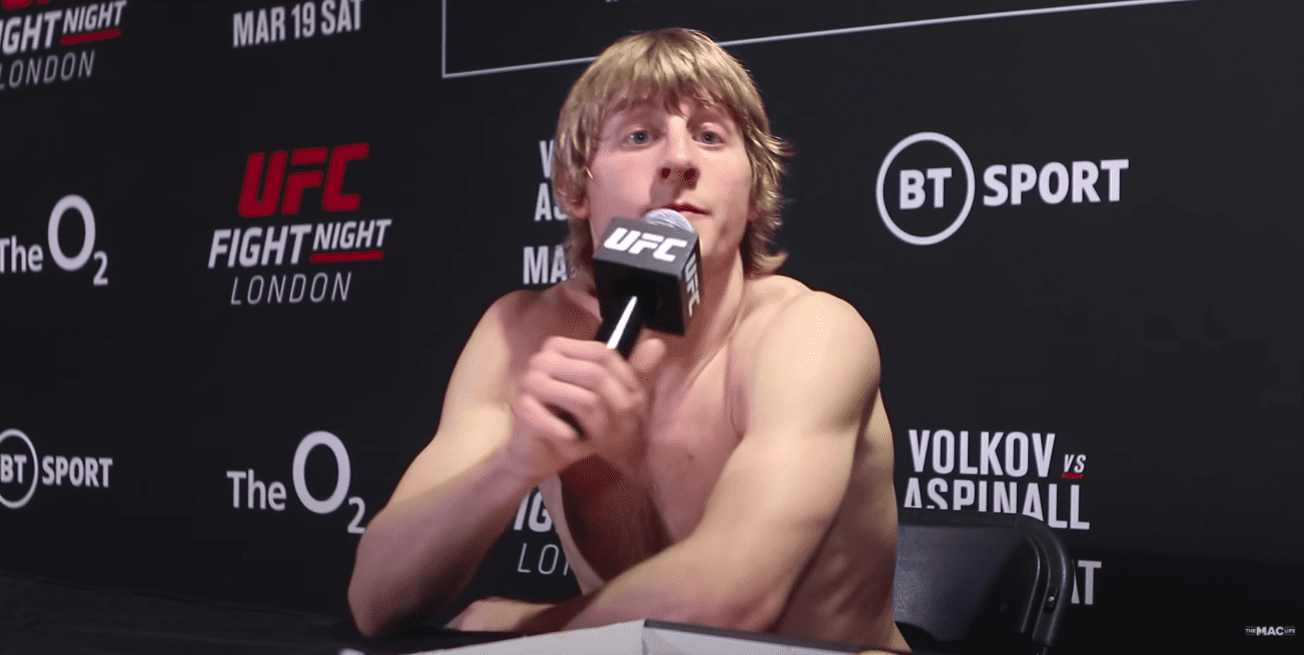 It's now two wins from two in the for Paddy Pimblett after the Liverpool man earned his second successive first round finish on the world's biggest mixed martial arts stage.
Pimblett, though, was forced to again back up his claim that "scousers don't get knocked out" after withstanding an early shot from his Mexican opponent Rodrigo Vargas before eventually locking in what proved to be the fight-ending rear-naked choke with around a minute remaining in the opening round.
The former Cage Warriors featherweight champ has announced his intentions to follow in the footsteps of another man who held that 145-pound belt, Conor McGregor, by ascending to the summit of the sport, and adding a few more zeros to his bank balance along the way.
And much like McGregor who has been noted as using his riches for numerous philanthropic causes over the past few years, Pimblett says that if and when he reaches a certain level of financial security, it will be used to directly benefit the lives of the people who live in his city.
"My city keeps me grounded," Pimblett told the media, including The Mac Life, after his win. "I hope I do end up earning as much money as Conor McGregor and no child from my city will ever eat from a food bank ever again. I mean I'm going to give back to my city. Something I've been planning on doing the past few months is to start my own charity and I think after this fight I'm gonna get it done."\
Pimblett also made clear his admiration for McGregor prior to the fight with Vargas, saying that the Dubliner's career is what every ambitious fighter in mixed martial arts should be aiming for.
"He changed the game, simple as that," Pimblett said of McGregor.
"He's changed the game for when it comes to fighter pay and stuff like that. I don't understand how people can put him down. He's the first double champ. People need to put more respect on his name. Man, it's easy to kick someone when he's down but when he was at his highest, he was taking the sport to levels we've never seen."
And judging by UFC President Dana White's comments in his own post-fight presser, the UFC are well aware that they have a future star on their hands.
"I'll give you an example: On my Instagram, I posted the face-offs yesterday for the heavyweight fight [Aspinall vs. Volkov]. That did 120,000 views," White said.
"Paddy's face-off did 1.3 million. So all the talk going into the fight about his walkout and all this s***, listen, it's real. This kid's got a ton of hype behind him and tonight he showed everybody that he's the real deal.
"I don't know. I mean, his numbers say yes," he added when asked if Pimblett could already headline a UFC card. "His numbers say yes. He could headline a Fight Night."
Comments
comments