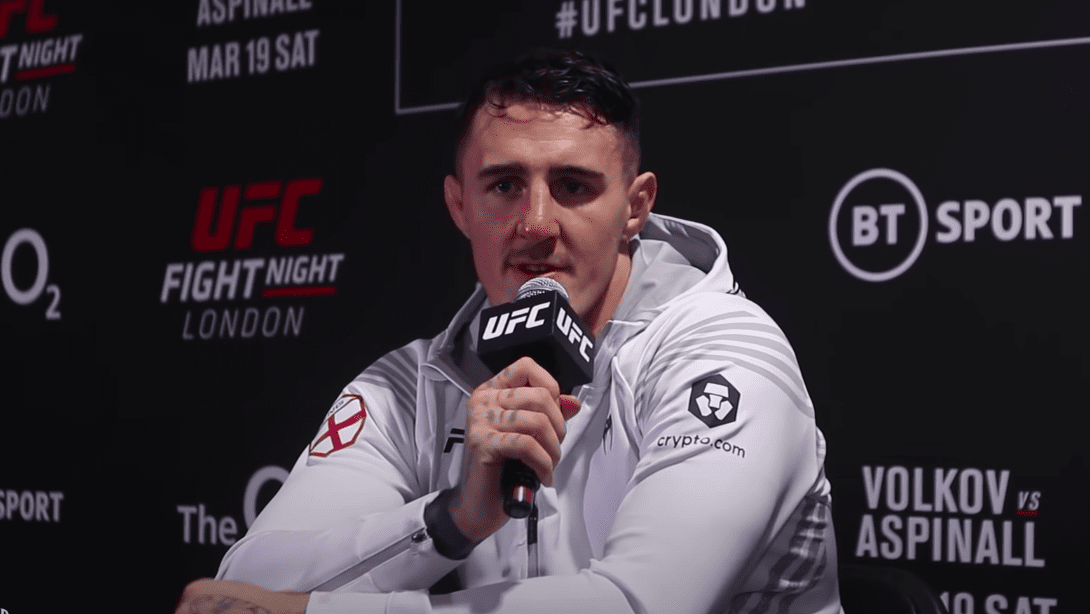 Well, that couldn't have gone much better.
Tom Aspinall fought for the first time in the UFC in front of a crowd last Saturday night and reserved arguably the finest performance of his professional career as he outperformed Russian veteran Alexander Volkov on the feet and on the ground en route to claiming a first-round with with a straight armlock submission.
Aspinall, who has trained extensively with boxing heavyweight champion Tyson Fury, displayed all the tools which have heralded him as a top heavyweight prospect, using his nimble fleet-footedness to flummox Volkov on the feet, while also claiming two impressive takedowns — the second of which led to the fight-ending submission.
And speaking to the media, including The Mac Life, after the fight, Aspinall couldn't help but be pleased by his handiwork.
"It couldn't have gone any better," Aspinall said. "That was the ideal performance. I truly thought I was gonna go five rounds. To get a guy like Volkov — who has been finished twice [in the UFC] — out of there in the first round, just shows credit to my finishing ability. My finishing ability is highest of the high level.
"[It was] everything I dreamed of and more. Unbelievable. I see a lot of media and s*** like that, 'Oh, he's gonna feel the pressure when he fights in front of a crowd. Oh, he's gonna feel the pressure with Volkov who is a veteran.' Other people might feel the pressure. Other people are not me. I'm different."
The 28-year-old, though, said that there are still numerous elements of his game which haven't been seen by the wider public. After all, the Volkov win was just his fifth appearance in the UFC cage, and he has yet to see a third round.
"I didn't really show much," he said. "I keep it that way every time if I can. I want to be the biggest mystery in heavyweight MMA. These people think they know about me — nobody knows about me. These people think they know what they're up against — nobody knows what they're up against. Let's keep it a secret."
Comments
comments