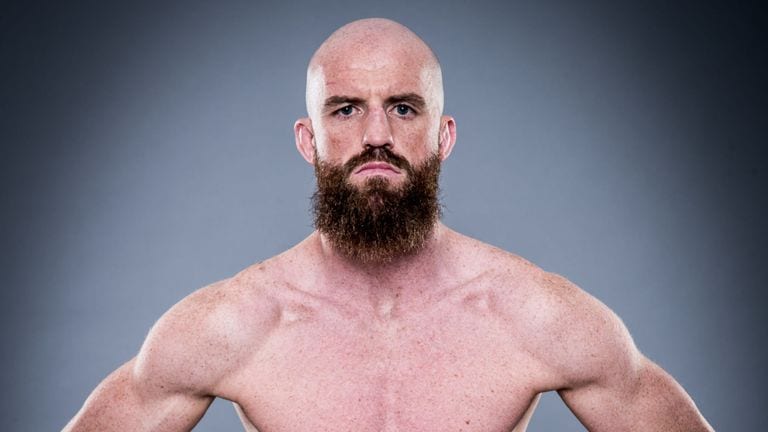 'The Showstopper' Peter Queally's path to Bellator gold has opened up after it was announced during a press conference in the Irish capital on Wednesday that he will face former world champion Brent Primus to Dublin in the co-main event of the promotion's return to the Irish capital on February 22. 
The SBG man was one of the stars of the show for Bellator's most recent trip to Dublin in February, fighting through a moment of adversity to turn the tables on Ryan Scope before finishing the fight by strikes in the second round. It was a fight, in some ways, defined Queally's fight career to this point — and he intends to harness the momentum from the September fight into February, and then into title contention.
"He's the former world champion once removed, it's not like he was the world champion seven years ago," Queally said to The Mac Life. of Brent Primus. "My plan is to call out (current lightweight champion) Pitbull immediately and need Pedro (Carvalho) to do me a solid then and get him out of that tournament."
View this post on Instagram
First things first. Brent Primus will bring with him a 9-1 record to the cage, with the only loss coming in an unsuccessful title defence against multiple-time champion Michael Chandler.
"I kinda figured it might be him," Queally said of his opponent. "They tried to do the (Chris) Bungard one but he just doesn't want it and that's it, so he turned that down. Then I thought it might be Brandon Girtz but then it was Primus. The fact that he is a former champion is the big thing, no one can say a word now when I call out Pitbull after this. You can't argue about it."
For Queally, in some ways that pursuit of a title began with with that second round flurry of punches against Scope back in September. Without that win, or even the drama which came in tandem with the finish, it is likely that Queally wouldn't have as robust a test as Primus, nor would the potential avenues which it would open,
"If you would have told me that I'd have a moment like that four or five years ago I just wouldn't have believed you," Queally said of the reaction to his last fight. "It's just so surreal to have the whole crowd lifted because of something I did. It's just a crazy feeling and I'm very lucky that I have that fight style and a personality that — for whatever reason — people like. That's just me.
"Momentum is powerful. It's great to have that confidence and hit the ground running and knowing there's a path. That's the big thing, I know there is a path. The most likely next step is the belt, which is a huge thing for me."
Comments
comments