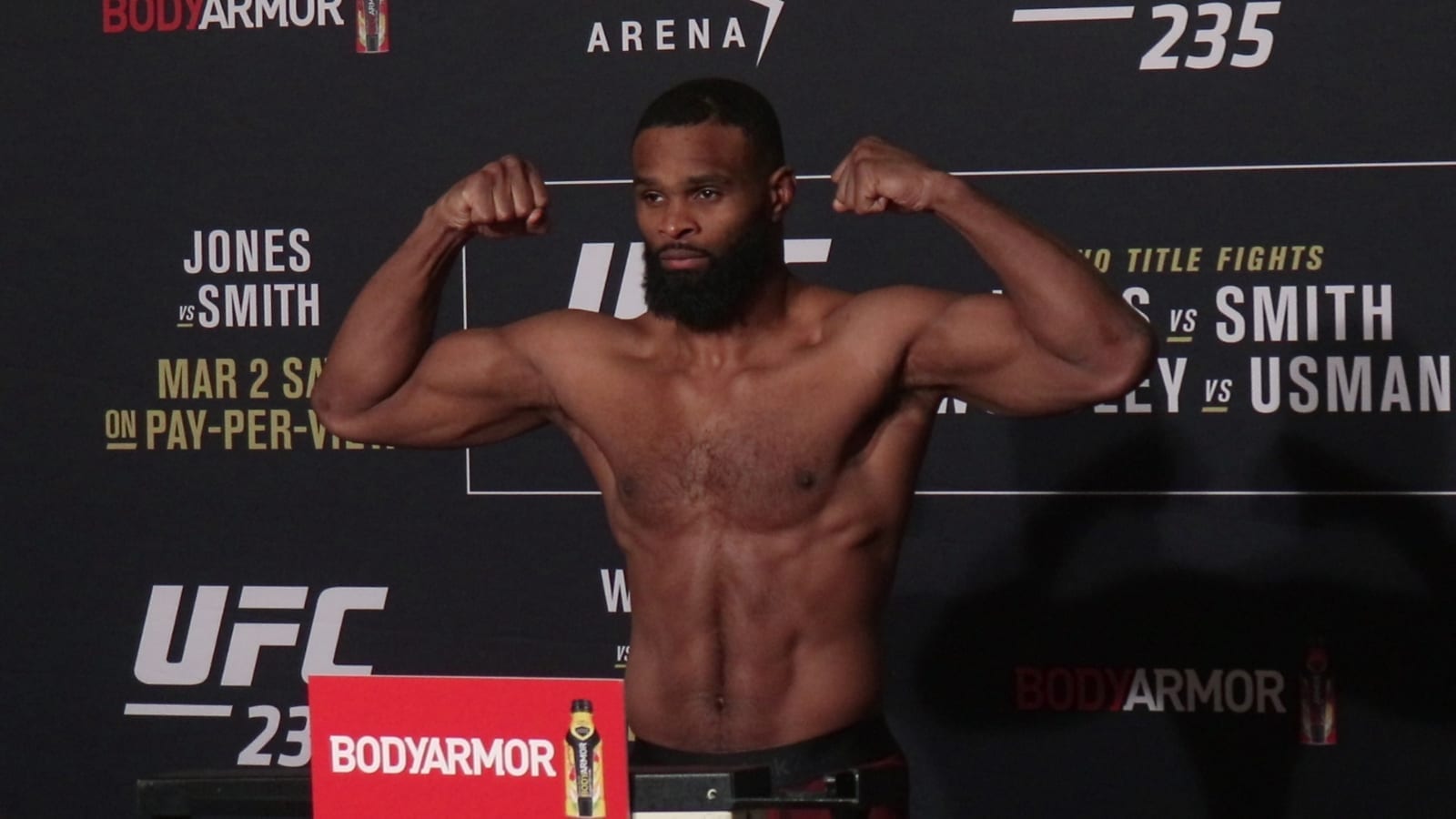 Tyron Woodley wants to reclaim his world UFC welterweight title, but that journey won't be beginning anywhere other than inside the United States.
Woodley has been linked to a contenders bout with Englishman Leon Edwards, with that fight reportedly being targeted for UFC 246 in January, or perhaps at UFC London on March 21. It seems that while Woodley doesn't have an issue with the opponent named, he does have an issue with being asked to fight Edwards on enemy territory.
"I'm ready to fight soon, man," Tyron Woodley said on a recent live stream, (H/T to BJPenn.com). "They want me to fight in London. Fuck that, I'm not going all the way to London to fight. I'm the five-time world champion, I'm gonna fight fucking here. January 18th, January 25th, February 8th, I wanna fight in the States. I don't wanna go out of the country and fight. When I go out of the country I wanna be on vacation."
Depending who wins this Saturday night, Woodley could find himself back in title contention with just a single victory. If Covington walks away the winner of Kamaru Usman, a fight between himself and Woodley would likely garner plenty of attention with their long-standing rivalry.
Certainly, Woodley is motivated to return to his former glory.
"I'm starving to get the strap and watching all this press conference shit is so corny and so tacky man," Tyron Woodley said. "They're making the belt look dumb so I gotta get back in there. Everybody thinks it's something until they get in that pocket. They complain and they wanted me to be a champion in a different way, but I was a champion my way. Now you guys understand that it's different. It's different when you're in the pocket. So much demand, so much shit you gotta do."
Comments
comments