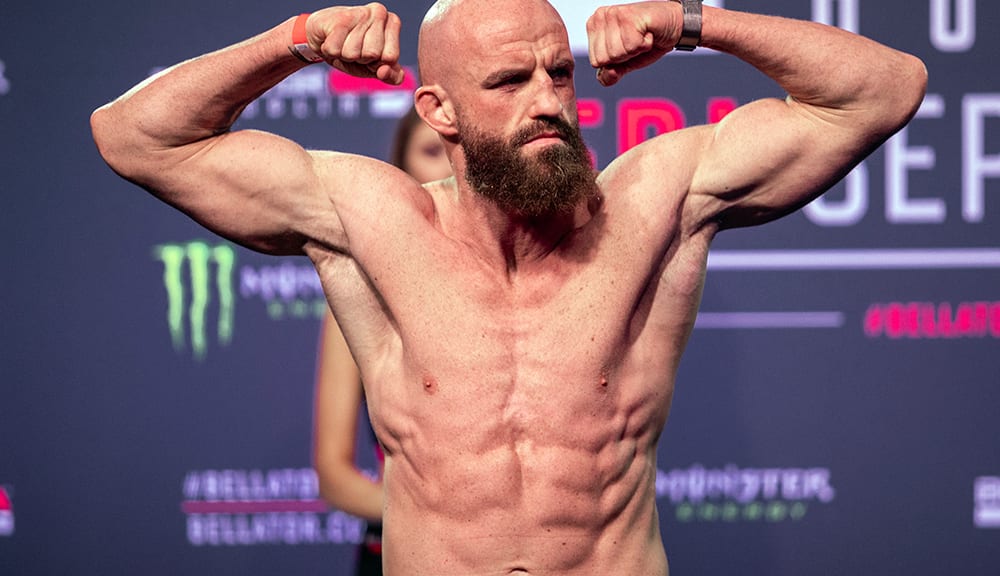 Peter Queally knows what it takes to fight at the summit of Bellator's lightweight division and Saturday's tussle with Bryce Logan in the promotion's return to the Irish capital will expedite his return to 155-pound title talk, he says. 
The Irishman's past three fights have come against renowned lightweight champions; Patricky 'Pitbull' Freire (x2) and former UFC champion Benson Henderson. A tough five-round loss to Henderson last year has dropped Queally a rung or two on the ladder — but he says Saturday's showing against Bryce Logan will demonstrate that he remains a strong force in the organisation's lightweight fold.
"Three world champions; beat one of them, lost to one and then went 25 minutes with Ben Henderson. I don't like making excuses and I didn't after that fight, but you could look at that fight and know I wasn't right," said Queally at the Bellator media day in Dublin on Thursday. "I was just after having two shoulder surgeries and a bicep surgery. It probably was a bit too soon for me but whatever, I gave it a go. It wasn't good enough – here I am now."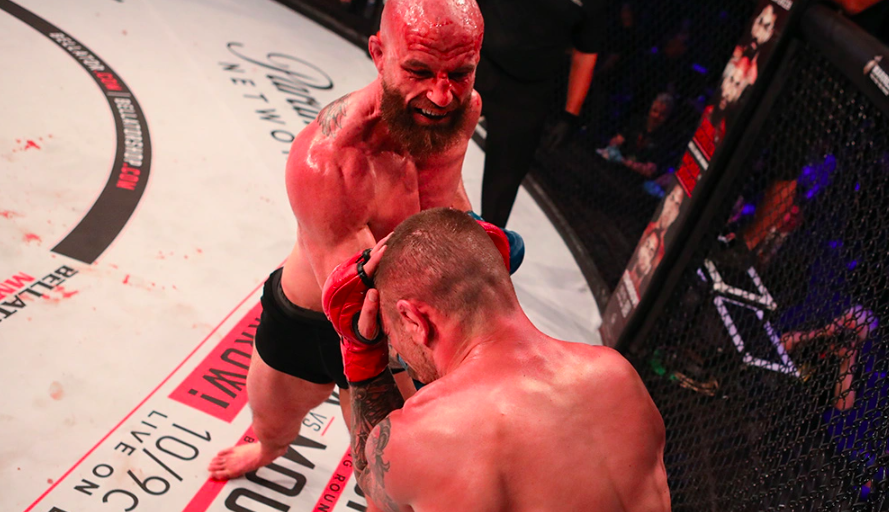 Queally was outpointed in the defeat to Henderson but he said that the performance in the cage that night was subpar to his usual standards — fallout, he suggests, of recent surgeries as well as an error of strategy.
"I wasn't myself in that fight, number one. I just want to be clear on that. I also made a strategic error in that fight. If I fought him again I would grapple with him. In the first exchange in the grappling I stitched him in two counters and I felt like I could grapple with him. [But] I had so in my mind to not grapple with him that I ended up being very defensive and just fought like crap then, basically.
"If I fought him again I would engage with him in the grappling – I feel like I can grapple with him. And then when you do grapple with guys like that, that kinda knocks the taste of their mouth of grappling, and it turns into a striking fight then."
Saturday's fight with Logan represents a different type of challenge. The American, fighting abroad on a Bellator main card for the first time in his career, has lost three straight but Queally is preparing for as high-level an opponent as his recent tests.
"Any of these fights are dogfights," he said. "You're always fighting for something. There's always grave consequences to losing. There's no more pressure now on me or I'm sure on Bryce than any fight. I train the same for every fight. Every fight is the most important. There can't be any more pressure on me or fear in me, or whatever word you want to use for any opponent. They're all good, there's always going to be 10,000 people watching."
And of course, a Peter Queally fight in the 3Arena brings with it one of the sport's most unique sights: his walkout, something that Queally says he doesn't take for granted.
"I always say this: I feel very lucky that I get to do this with the reception I get, and that people like me. I just feel very, very lucky and it's a privilege. Every fight I have, I treat it like a privilege. I'm just so happy and lucky that I can do this again."
Comments
comments