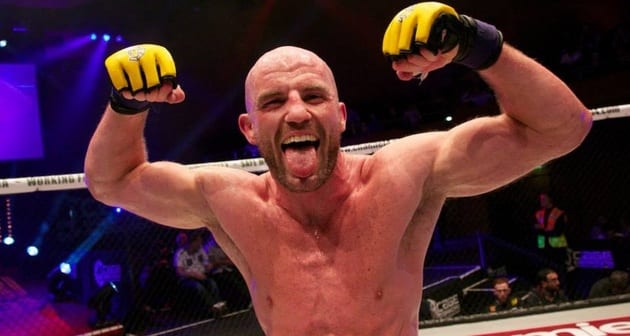 'The Showstopper' Peter Queally has inked a contract to face England's Terry Brazier in Bellator's return to London on June 22.
Queally, who will join SBG teammate James Gallagher on the card, faces the 10-2 Brazier — a former paratrooper — at the SSE Arena as he looks to claim his first win for the organisation after coming up second-best in a razor thin decision to Myles Price in Dublin earlier this year.
Prior to that Queally had celebrated the biggest win of his career when he knocked out the 24-3 David Khachatryan in Rostov-on-Don, Russia, 11 months ago.
Saturday night, @sbgnaas empty, just me here, tunes pumping, preparing to kill some lad in London in 9 weeks who's probably doing the same thing tonight. This is my life and I love it.

— Peter Queally (@peterqueally) April 13, 2019
View this post on Instagram
In Brazier, Queally faces one of English MMA's most recognisable names. The 10-2 fighter owns wins against the likes of Rhys McKee, Walter Gahadza and Alex Lohore, though he was defeated by first-round rear naked choke in his last outing against Chris Bungard at Bellator Newcastle in February.
Queally joins training partner James Gallagher on the card who is scheduled to face Jeremiah Labiano in a rescheduling of a Bellator Dublin main event which fell through due to an injury suffered by the Irishman in training.
Comments
comments