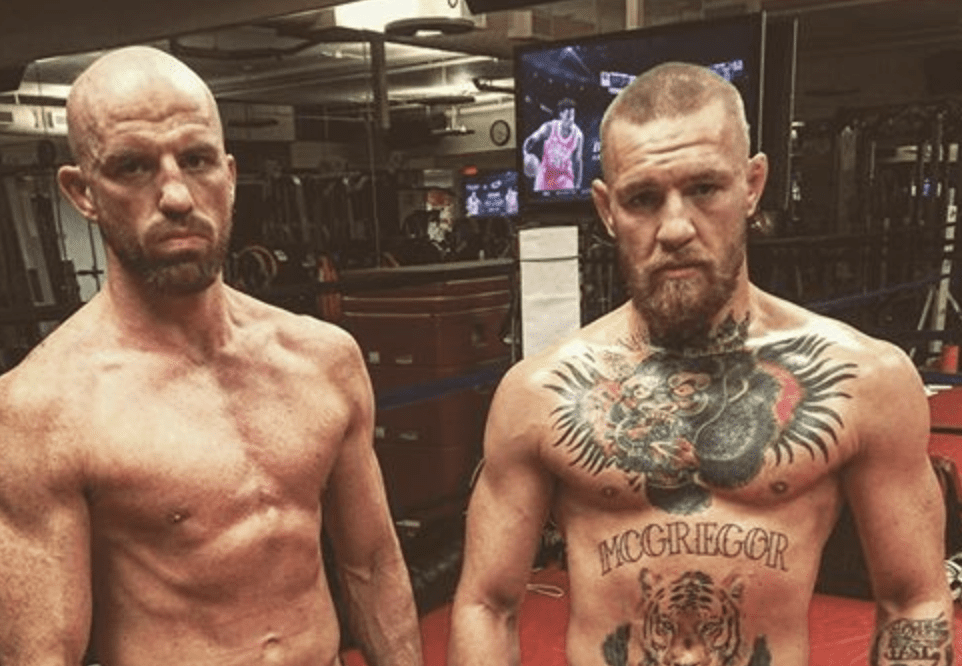 In the main event of Fight Nights Global 80, SBG stalwart and Conor McGregor training partner Peter Queally will return to the cage for arguably the biggest fight of his career.
Facing off with Kuat Khamitov (20-5-1), Queally (10-4) will head to Khamitov's home country of Kazakhstan to fight in enemy territory on November 26. It will be the first five round competition of his career, and an opportunity to put the loss to Islam Begidov behind him for good.
And for Queally, it's not just the chance to show his ability at the championship level that's motivating him for success. There's also the chance he can provide FNG the framework for a future Dublin show.
"What I want after this, is to beat Khamitov, that puts me right up there on top of the heap then," Queally said, speaking to MMANytt about the upcoming fight. "After that I want them to come do a show in Dublin, that's what I wanted all along. That's what I said to them. I said I'd beat Begidov, beat Khamitov and then I said I wanted them to come do a show in the 3Arena next year and they want to do it.
"I think if I beat Khamitov that's going to happen next. A big opponent for me, maybe I could fight Diego Brandao or someone because the Irish fans know him and he's signed with Fight Nights, or someone else, whatever. It doesn't matter to be honest, but that's my next plan.
"Get past Khamitov, and then try and do a show in Dublin."
Last sparring before I headline for Fight Nights Global in Kazakhstan, November 26th. Thanks to my sponsors @dethrone @Onnit @wowprotein pic.twitter.com/VwzgtPWOmk

— Peter Queally (@peterqueally) November 12, 2017
"So now I'm there, Ireland is an attractive spot to do a fight so I brought that idea to them then. If they want to do Europe anyway, then why not come to Dublin. It's pretty much the fight capital of Europe these days. I think that's a no brainer and they seem on-board with that so it's just down to me now to go out there, do the business and beat Khamitov and making that happen."
Comments
comments