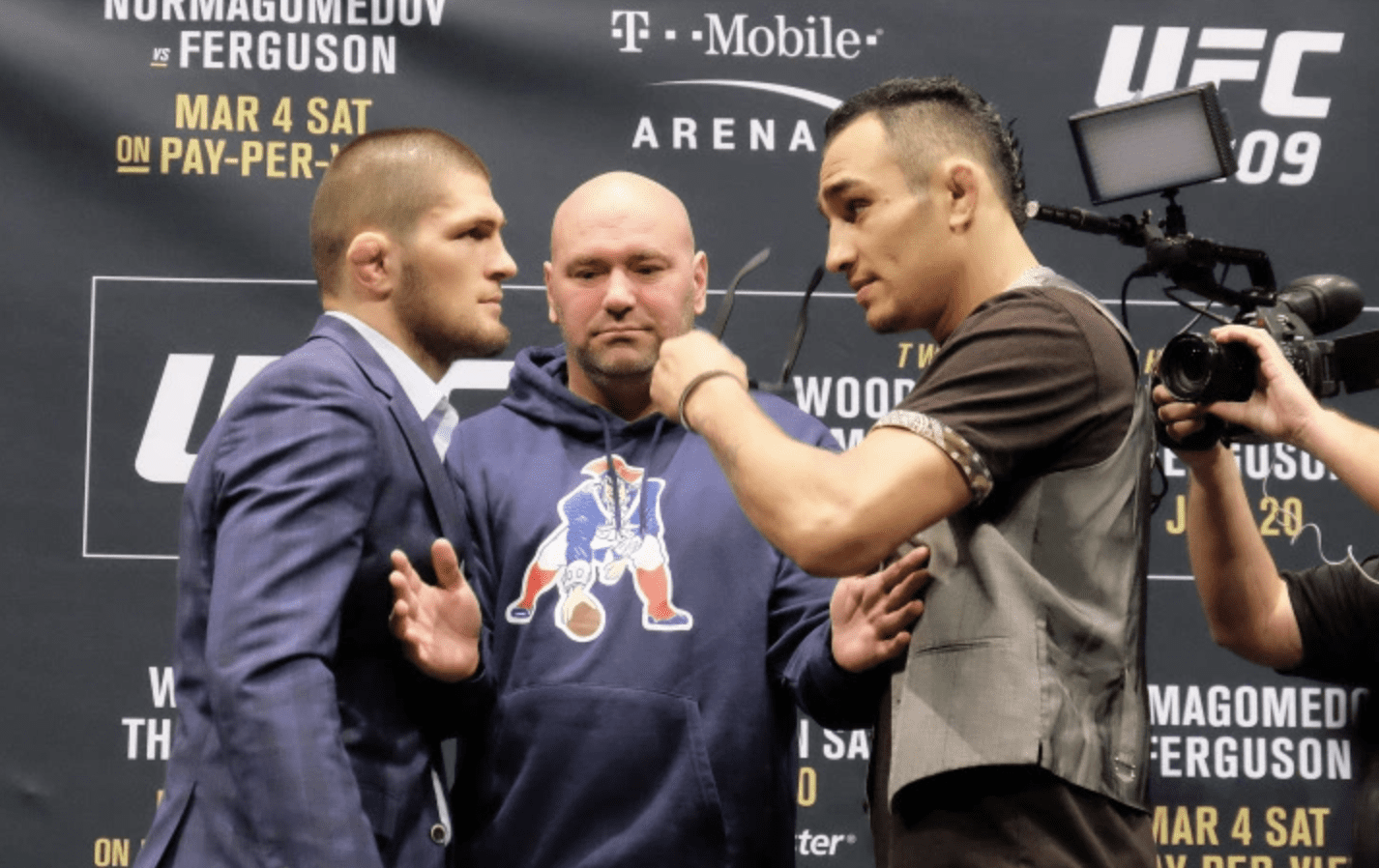 Daniel Cormier, the UFC light heavyweight champion, has never really shied away from stirring up a little bit of trouble amongst his colleagues at the UFC — particularly when his own teammates are involved.
Whether it be Luke Rockhold and Fabricio Werdum, or any other members of the American Kickboxing Academy, Cormier is quick to create a little drama and play fantasy matchmaker. Today, however, might just have raised the most eyebrows. According to the champion, the UFC aren't quite content with their current bout list for the end of year UFC 219 event, which takes place in Las Vegas, Nevada.
And in a post to his social media, Cormier claims that the promotion have approached AKA team member Khabib Nurmagomedov about meeting UFC interim lightweight champion Tony Ferguson at the event.
"So I walk into the gym today and [Khabib Nurmagomedov] walks up and says the UFC is wanting to make me vs [Tony Ferguson] for Dec 30," Cormier wrote. "They wanna make the card bigger for end of the year. Then he tells me that Tony is saying no to the fight. Come on Tony, that ain't gangsta bruh. Take the fight man!!!! And by the way UFC says Tony won't ever fight Conor so that's not an option. The fans really want it. Come on My friend, hit him with that low single u always talk about."
Now, whether or not this is true, or if it's a play by Cormier to get his friend a big fight before 2017 is over is unknown. Nurmagomedov is actually currently booked on UFC 219, but is set to face Edson Barboza. Ferguson is of course most likely to meet lineal lightweight champion Conor McGregor in the near future.
Comments
comments