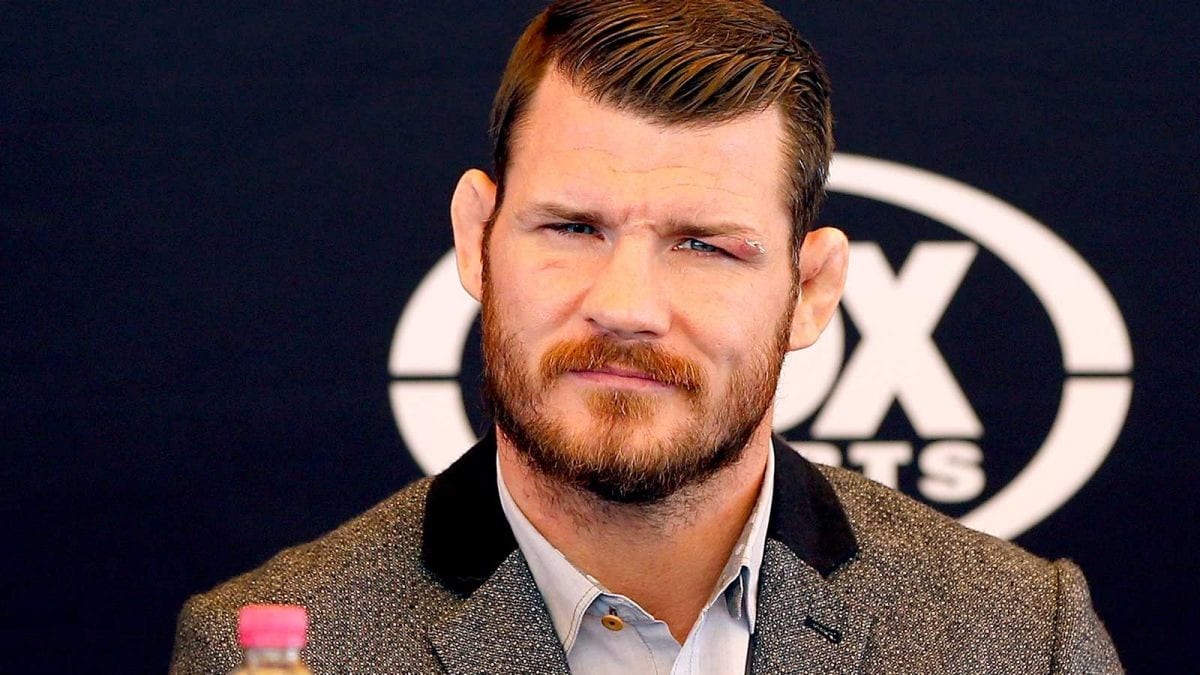 Michael Bisping's treating his upcoming short notice contest with Kelvin Gastelum a little differently than he did with his bouts as champion.
The former UFC middleweight champion, who lost his title to Georges St-Pierre just under three weeks ago, earned nearly unanimous plaudits from MMA fans and observers for taking a fight with the up and coming Gastelum after previously booked opponent Anderson Silva was withdrawn from the contest following a USADA test failure.
For Bisping himself, while he doesn't hesitate to say it's nice to receive such compliments, he makes no qualms that this sudden acceptance of the bout is for nobody other than himself. Looking for 'redemption' after losing to St-Pierre, Bisping feels the short notice competition is enough to drag him out of a post-title loss fight. All that being said, however, the Brit certainly feels the absence of the gold belt — and the absence of the pressure it brings along.
"It's hard under those bright lights," Bisping said, speaking with MMAJunkie. "In the gym, I'm a different man, and I didn't show up because I wanted to remain the champion so much. Now it's not about that, I don't even feel any pressure. I'm just going to go out there and fight my fight. I don't want to be emotional, I'm gonna be happy, I'm just going to go out there and fight as if I'm in a sparring session.
"And if I win? Then great. And if I don't, well fuck it, who cares. I'm not the champion anymore, I'm just back to taking fights for the sake of fighting. Does that mean I want to win, my god, I will fight to the death to try and win, I will never quit. But if I lose? Fuck it."
This could well be the penultimate Bisping fight. An upcoming event in London in March has widely been pointed to (even by Bisping himself) as the final time we'll see him enter the UFC cage. Although you get the sense Bisping might still be trying to convince himself that's the case.
"I don't know, I don't know. Maybe," Bisping said, grinning. "Yeah, I guess. We'll see. I like fighting, I like getting paid to fight, I like traveling the world doing this and I'll miss it. Right now, the plan is beat Kelvin and then one more in March. And that will probably.. yeah. Yeah, that is the plan.
"That ain't the boss at home… it's maybe the boss at home. Maybe the boss at home, and maybe it's my heart. It's the smart thing to do. I don't know. Yeah, my last fight will be next year. My retirement fight will be March in London. Fact. It will be."
Comments
comments