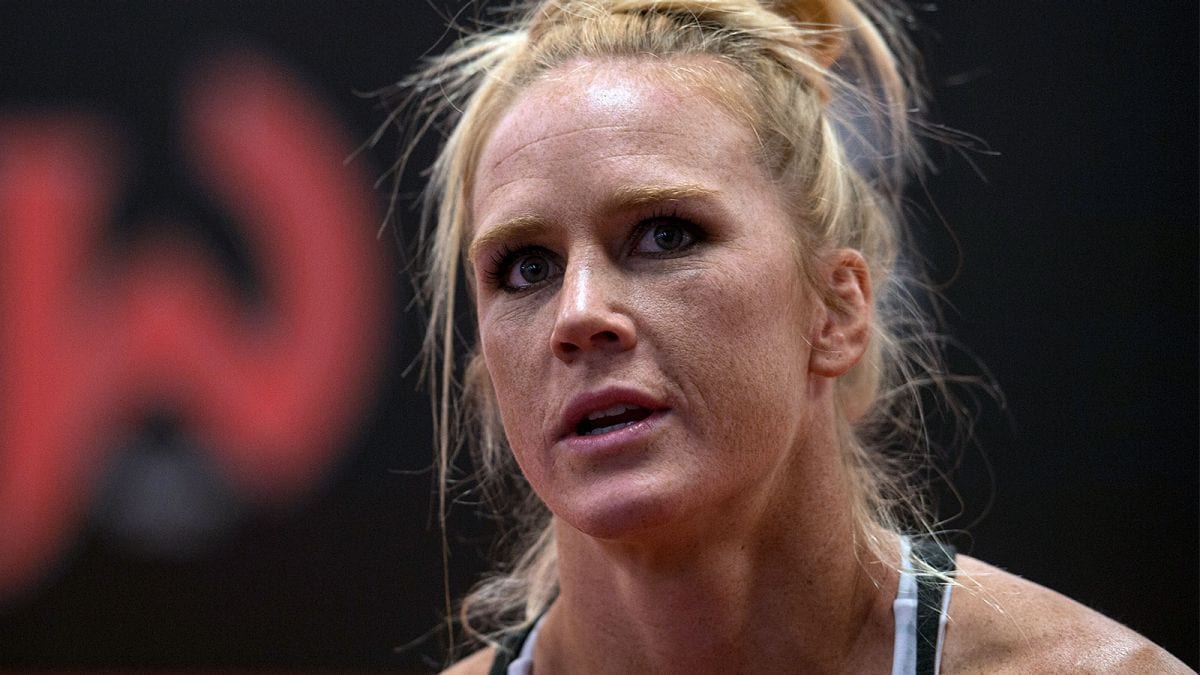 Holly Holm isn't exactly known for her quickness to engage in media conflict. In fact, the former UFC women's bantamweight champion is one of the softer spoken athletes on the roster, so when she decides to address an issue in public, it's enough to make people pay attention.
For instance, when Cris Cyborg recently made insinuations that she was unhappy with the amount of USADA testing being conducted on her compared to her opponent Holly Holm, Holm was quick to speak up. Taking to Instagram, Holm revealed she had been tested more than the Brazilian, before stating that she never felt the need to be congratulated for passing a drugs test.
On Monday, Holm expanded on that original Instagram post (which has since been removed), simply saying she wanted to clamp down on any link between herself and performance enhancing drugs before the rumour mill could get to work.
"I didn't want my name to be associated with any kind of performance enhancing drugs," Holm said, speaking on The MMA Hour. "Because I've never used, ever. Not in any sport I've ever done in my life, not in anything I've ever done. Just because I don't put it on my social media every time come to my house or come to my gym, doesn't mean being tested.
"It's never an issue, they come and say they're taking a drug test and I go, okay, so I do. It's not like I plaster it out there saying 'look I got tested today' and let everybody know. It's not really my style. … It had nothing to do with pumping a fight, nothing to do with trying to even talk trash about a fight, that's stuff's normal. But to be acting like, I'm not getting tested or whatever. I was the most tested last year, and even this year, I'm still tested more than she is, so I told her just to stop whining."
For what it's worth, USADA's database currently lists both Holm and Cyborg as having being tested 11 times throughout 2017.
Comments
comments