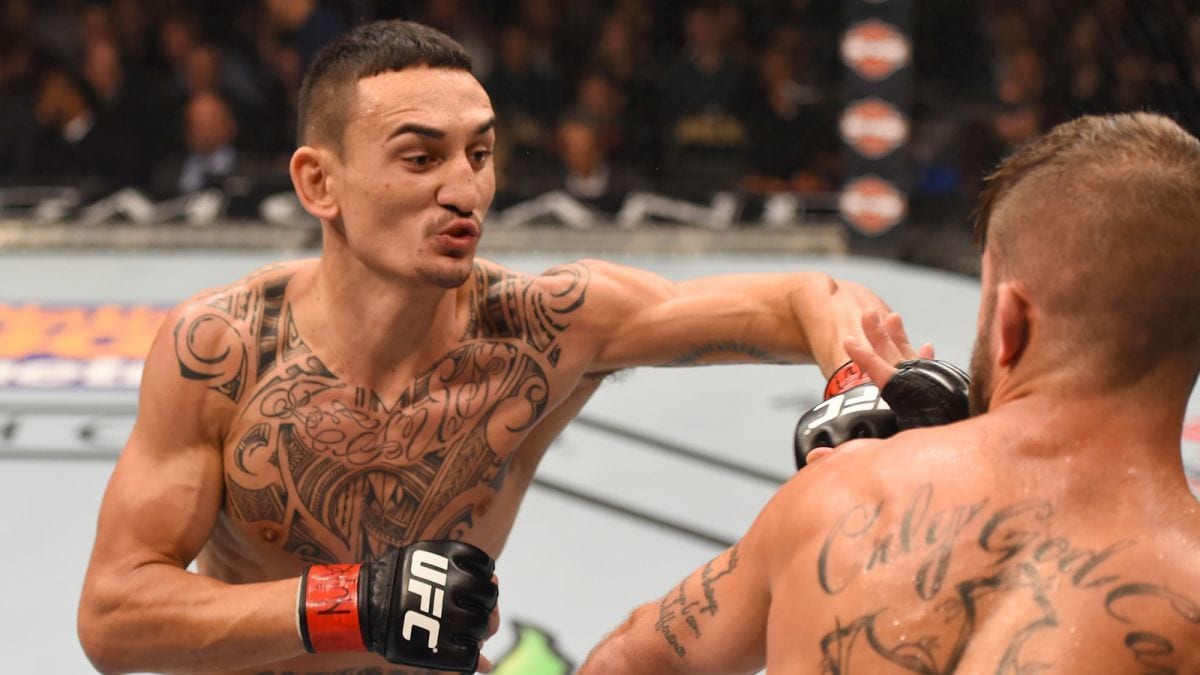 Max Holloway is fast becoming known for an old school fighting spirit. The UFC featherweight champion is on an eleven fight win streak, eight of which have been finishes. Indeed, one of the Hawaiian's most iconic images is beckoning Ricardo Lamas to a complete slugfest for the last ten seconds of their contest.
With all that in mind, it should be absolutely no surprise that when Frankie Edgar pulled out of their upcoming title fight at UFC 218, Holloway was completely ready to face any late note replacement. Even if he had find a lightweight to fit the bill.
"I was super willing," Holloway said, speaking to MMAWeekly. "Money talks. I'm a fighter. Shit, I was saying whatever, I didn't even care. I promised the people of Hawaii, I promised the people of Detroit that they're going to see Max Holloway fight December 2. I promised my fans, my family. I promised you guys.
"I'm going to fight no matter what."
In the end, that didn't happen. Instead, Jose Aldo — the man Holloway defeated for the title — agreed terms with the UFC and will meet Holloway in the cage for the rematch. For Holloway, the opponent standing across from him is irrelevant, and a true fighter should be concerned with their own abilities, not that of their foes.
"People want to be called the best in the world. The best in the world is not getting ready for one guy," Holloway said. "I was ready to fight. I was ready to fight anyone. My manager told me about 155 fights and we was ready to go up if we had to, but it is what it is. I got blessed with Jose. I get to prove to everybody why I'm the best in the world and Dec. 2 is going to be a fun night."
Comments
comments