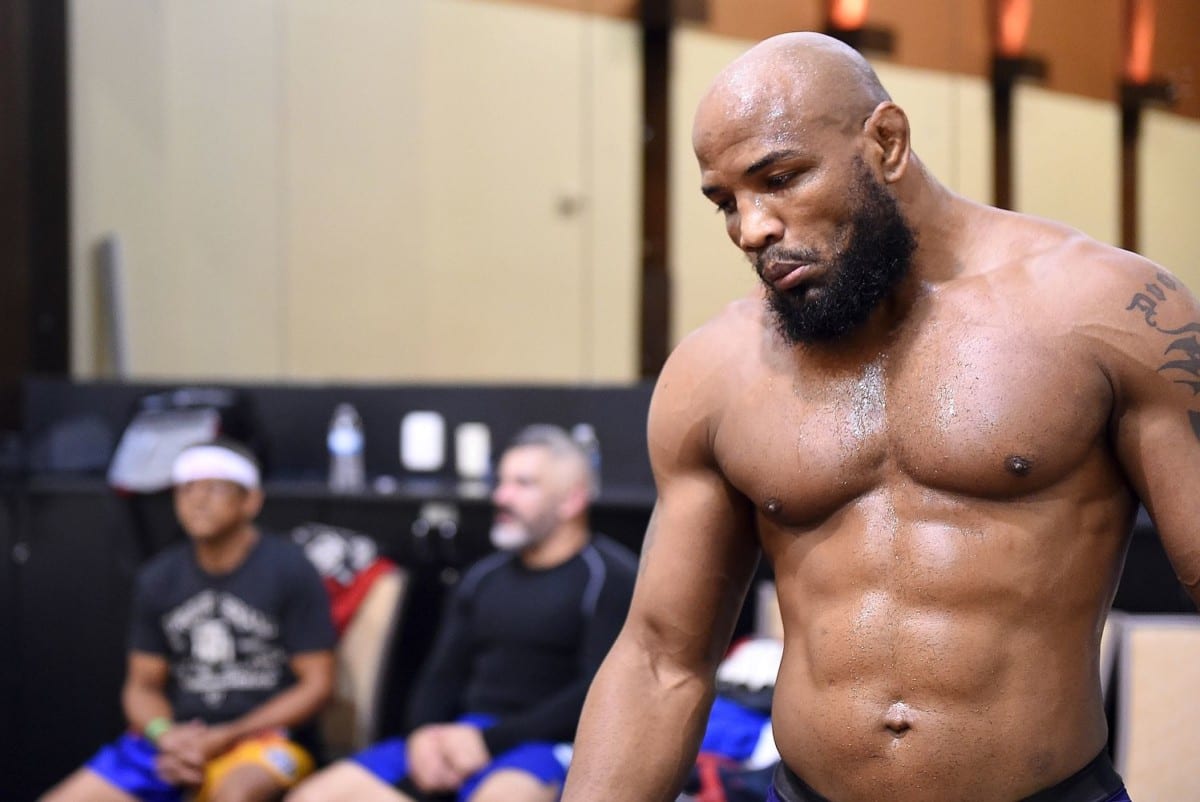 By anyone's reasonable definition, Yoel Romero is one of those fighters who probably should have raised UFC gold by this stage of his professional mixed martial arts career.
Despite being in the autumn of his career, the 42-year-old former Cuban Olympic wrestler remains one of the more feared fighters at 185-pounds despite a recent run which has seen him drop three of his last four fights. The sole win during that span, a third round knockout of former champion Luke Rockhold, was intended to be for the interim UFC championship but Romero's failure to make weight on the eve of the bout meant that he was ineligible to receive the title belt.
He also missed weight for his next fight, an undisputed championship fight with then-champ Robert Whittaker, and was defeated by Paulo Costa in a fiercely entertaining fight last August. A subsequent bicep injury suffered by Costa removed him from contention for what would have likely been world title shot against Israel Adesanya in the first quarter of next year, and with 'The Last Stylebender' still without an opponent for his first world title defence, Romero has indicated his interest.
"I'm staying ready for the fight because I'm still hungry," Romero said on Monday to Ariel Helwani on ESPN via MMAFighting. "I want this fight to happen because many people talk, 'Who is the true [champion]? Who is the real champion of middleweight?' And the people know who it is because everybody has seen what happened the last three fights before. Now Israel has the belt, the people want to see who is the real champion."
View this post on Instagram
Of course, Romero's recent form would suggest that he is a couple of wins away from a world title bout but the Cuban said that the tight nature of those defeats shouldn't rule him out — especially with presumptive number one contender Costa on the shelf.
"The people see that I am losing three fight. Yes, I'm losing three fight," Romero said. "But when you ask them, inside their soul, 'Did Yoel Romero lose?' Yoel Romero did not lose. Yoel Romero is still the winner. Now you see what happened, the people want to see the really best people fight.
"Who is the best middleweight right now? I fight everybody, the best people in my division, the best fighters, and beat them. I not lose. I beat everyone. I feel like the day when I lose, I'm ready for the day when I lose because everybody have the beginning and everybody have the end of their career. But it's not my day. I'm still training, I'm still hungry. The day when it comes and I lose I say, 'Okay, today I lose it because it is what it is.'
"I stay in the sport for a long time. I know the code for the sport, the real sport. I am the real sportsman. The day when I lose, I say I lose. The day when I lose in the Olympic game, I lose. Everybody ask me, 'You're a loser?' Yes, I lose it. Somebody beat me. But right now, nobody beat me in the UFC. Maybe three people. The last fight, no Paulo Costa. Maybe three people [the judges]. Everybody knows what I'm talking about."
New middleweight addition Darren Till had indicated his own interest in fighting Romero but has since verbally sparred with Whittaker online, suggesting that the two could meet early next year in a move which would potentially clear a path for an Adesanya vs. Romero fight.
For him, it is written in the stars.
"Israel is not sleeping," he continued. "When he goes to bed and sleep, he says, 'I need to fight this guy. I need to fight him because I need in myself, I need in my spirit, in my soul to say I am the world champion.' Because he knows. The real champ in middleweight, everybody knows who it is…"
Comments
comments