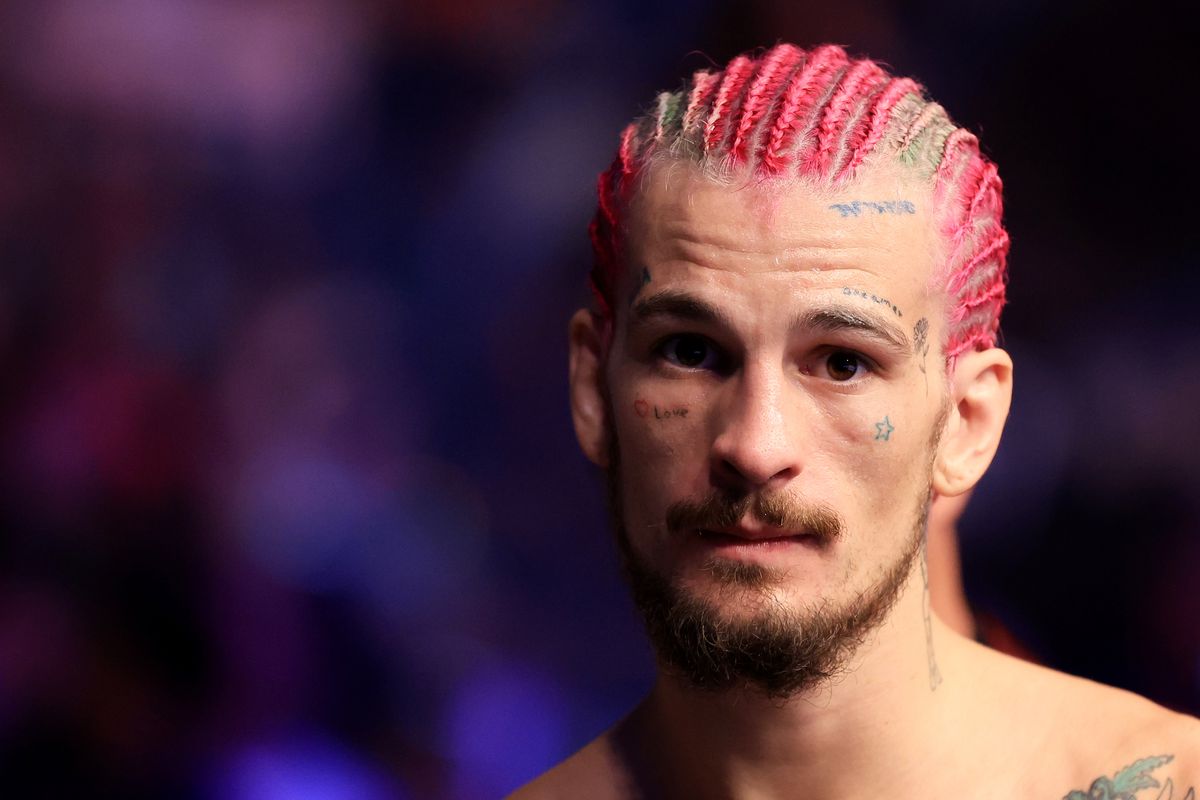 Sean O'Malley said in the aftermath of his close split decision win against Petr Yan last weekend that he wanted to review the tape before commenting too deeply on his performance.
Well, he has reviewed the tape and the new number one contender for the Aljamain Sterling's bantamweight crown says it feels good to be the number one guy in the world.
"Woke up this morning, ranked number one in the world! Sh*t ain't photoshopped," O'Malley said on his YouTube channel, as noted by MMA Fighting. "It does feel good. It's crazy. If I would have lost that fight, people would put a lot more respect on my name. 'Damn, he lost but that motherf*cker's good.'
"Now it's like, 'He won?! He won?! You've got to be sh*tting me!' But the people that are made that I won are the one's that said I was supposed to get whooped. Like, 'Sean's lucky it's not five rounds.' Well, my best round was my third round."
Several prominent figures, Joe Rogan included, have called into question the manner of O'Malley's win which, while it was close, was a relatively clear one under the terms of current ruleset which governs MMA scoring — and now with the benefit of having seen the fight, O'Malley is cool with how it was scored.
"Round one I thought was a close round," he explained. "I definitely did more damage. He got a couple takedowns, didn't really do anything with the takedowns. If you want to talk about getting takedowns, I got a takedown at the end of the round. That was two points, hit his knees, I took him down.
"So if you guys want to talk about takedowns, why is nobody talking about my takedown? I didn't do sh*t with it but he didn't do sh*t with his either, really. I definitely did more damage. Round one, I definitely can see how people gave me the round. Close round, for sure.
"Round two was even pretty close. I cracked him, he cracked me back. I can see how you'd give him the round, for sure though… And then round three was definitely my best round. For sure did way more damage round three."
As he further explained, close fights don't always qualify as 'robberies'.
"You wanted me to lose in the first place," O'Malley said. "A robbery? How is it [a robbery]? Third round, I won, second round, he won, first round was close as f*ck and I did more damage. It's not really a robbery, it was a close fight. A really, really close fight… If that was Cory [Sandhagen] vs. Petr or anyone else vs. Petr and they got the nod, I wonder how much the narrative would change.
"Like, 'Yeah, I could see that.' But since it's me and people f*cking hate me because I'm 6'6", 220, pure chocolate, and ranked number one bantamweight in the f*cking world, b*tch!"
And as for what's next? O'Malley says he has space for some more gold in his home.
"I said I was going to be champ 2023, and we're damn near there boys," O'Malley said. "We're damn near there."
Comments
comments