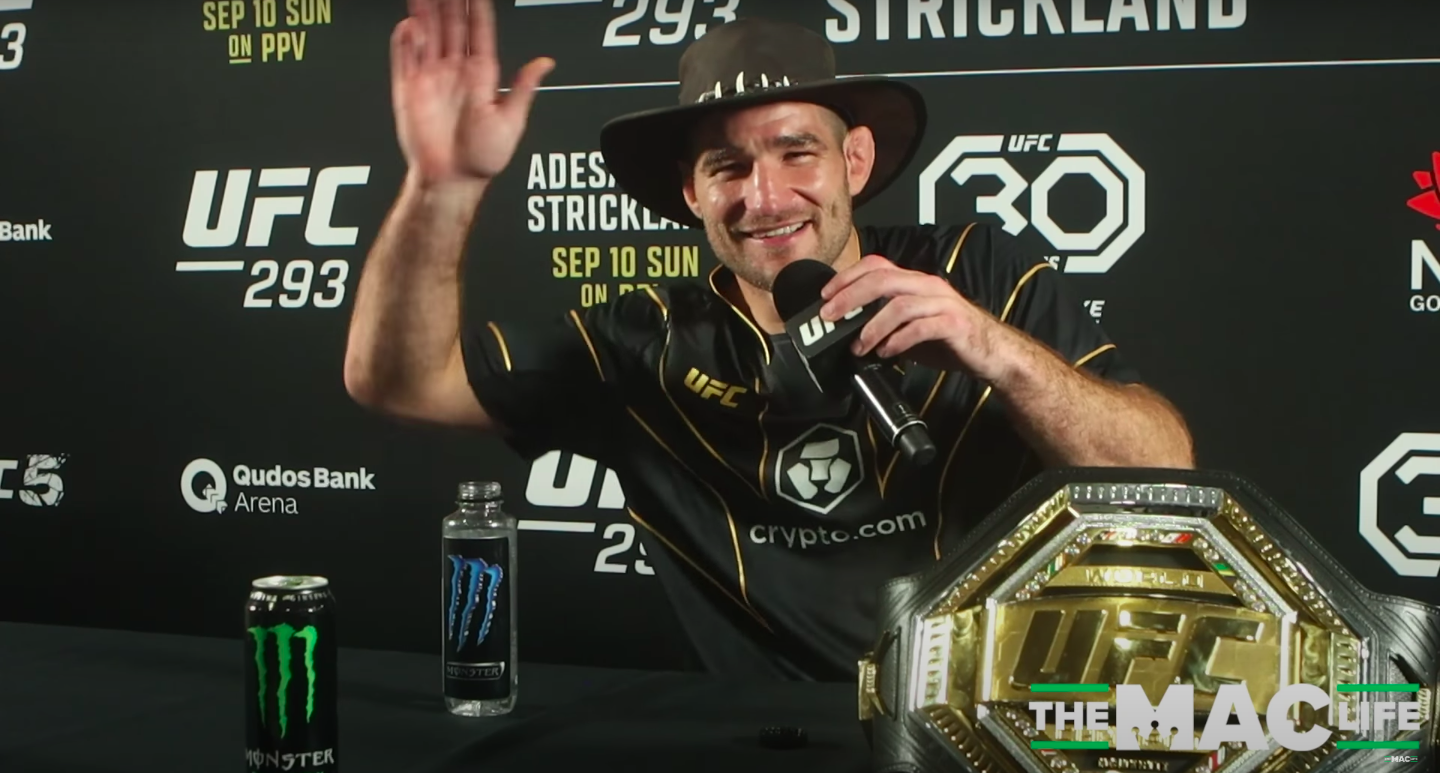 Alex Pereira tried to warn us.
Back in July, 'Poatan' said that the middleweight on the UFC roster most capable of handing a defeat to Israel Adesanya was Sean Strickland and late on Saturday night (or early Sunday morning depending on your timezone) that prediction came to pass when the brash American fighter conclusively outpointed and outstruck the now-former middleweight champion across the majority for five, five-minute rounds.
And speaking to the media in Sydney after winning his first-ever world title, Strickland said that people often overlook exactly how dangerous he is in the cage because of how unusual he is outside of it.
Click here to watch the video interview on YouTube
"I think I'm one of the best strikers in the world," he said. "Anytime you're doing the man dance you're one punch away from being knocked out, but I can spar with any world champion boxer and get the better of them. I don't know, I just think I'm one of the best strikers in the world.
"Let me say this, I watched [Adesanya] fight Kelvin [Gastelum] and he was like, 'You don't have a chin like Kelvin. You might have his cardio.' I'm like, chin like Kelvin, motherf*cker, last time I sparred Kelvin the coach jumped in and made us stop. You have no f*cking  idea. I've seen the guys you've beat and you should see me spar the guys you've beat motherf*cker, no idea.
"I just think sometimes I run my mouth so much that people forget that I know how to fight."
Comments
comments