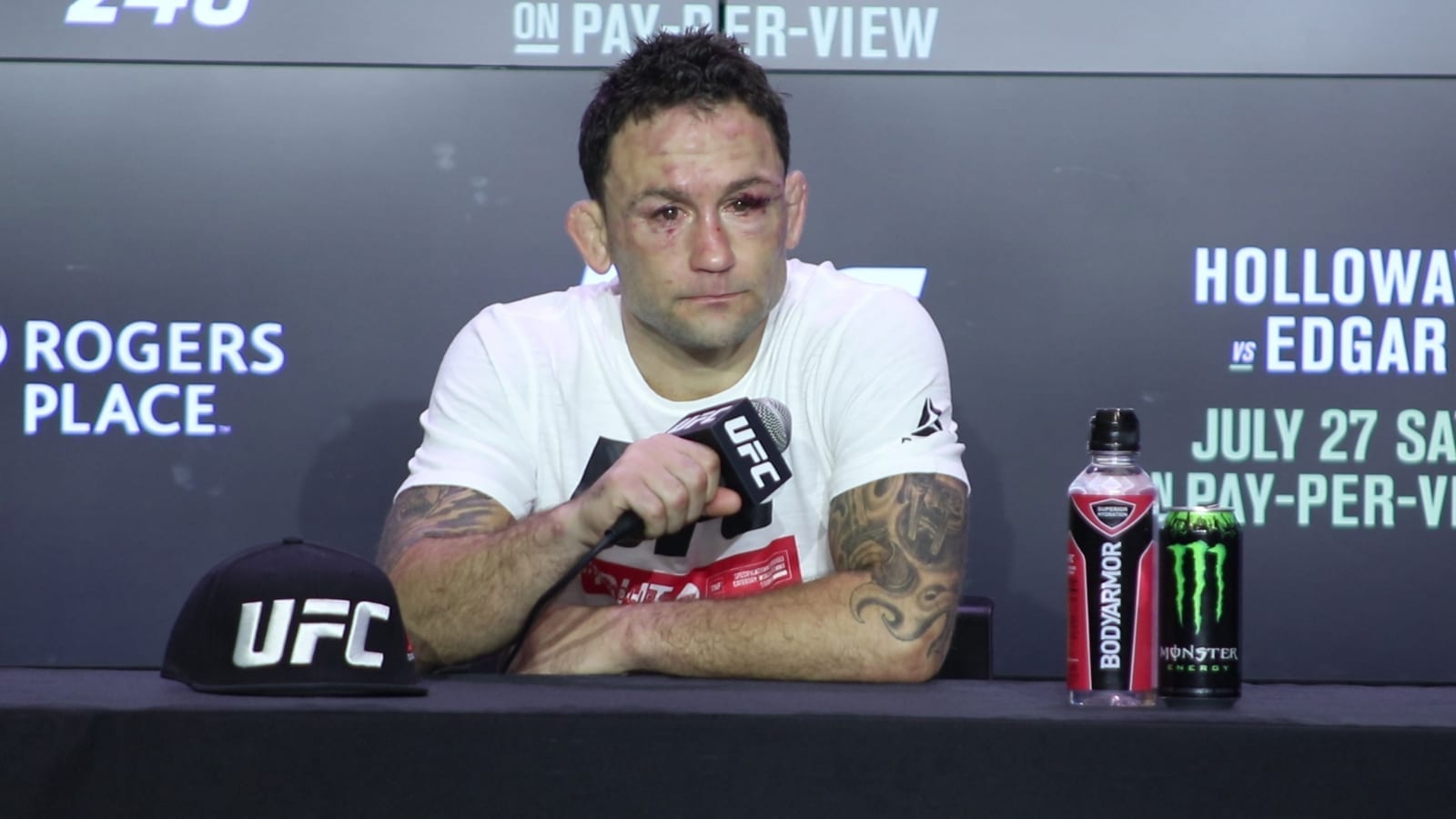 Frankie Edgar's bantamweight debut could be pushed back even further after news broke overnight that his July 15 'Fight Island' opponent, Pedro Munhoz, has been removed from the fight after testing positive for coronavirus.
Edgar's 135-pound debut has already had a few false starts after he revealed his intention to drop down to what would be the former lightweight champion's third UFC career weight class and another road block has been encountered after the Brazilian contender Munhoz was ruled out of the upcoming contest after failing to get past the UFC's aggressive virus testing protocols.
This is the latest instance of the virus at the centre of a global pandemic throwing a wrench into the UFC's plans and comes days after the company sourced Jorge Masvidal as a late replacement for Gilbert Burns due to similar reasons ahead of this weekend's UFC 251 main event.
The ongoing public health crisis has hugely impacted the UFC's matchmaking capabilities since they resumed activities after a brief hiatus several weeks ago. Fights are now regularly being booked just weeks, or even days, in advance — a far cry from the pre-pandemic times in which matchups would be announced several months before they happened.
As such, a handful of fighters have made known their availability in stepping in for Munhoz against Edgar — apparently including Aljamain Sterling, the presumptive next in line for the winner of the this weekend's matchup between Petr Yan and Jose Aldo for the vacant bantamweight title.
Is Frankie in Abu Dhabi? 🍑💦

— Aljamain Sterling (@funkmasterMMA) July 7, 2020
Time to pack 🧳 ✈️

— Aljamain Sterling (@funkmasterMMA) July 7, 2020
I'm on Fight Island and ready to go. https://t.co/mmlbkc8Je2

— Ricky Simón (@RickySimonUFC) July 6, 2020
I can step in for Pedro, let's go @FrankieEdgar corona free and fully violent @ufc @danawhite

— Chito Vera (@chitoveraUFC) July 6, 2020
Whether or not a deal can be struck ahead of next week's card remains to be seen — but according to ESPN's Ariel Helwani, the UFC are actively seeking a replacement, who will also need to pass the UFC's safety measures of repeated tests and self-isolation before being eligible to fight.

Comments
comments