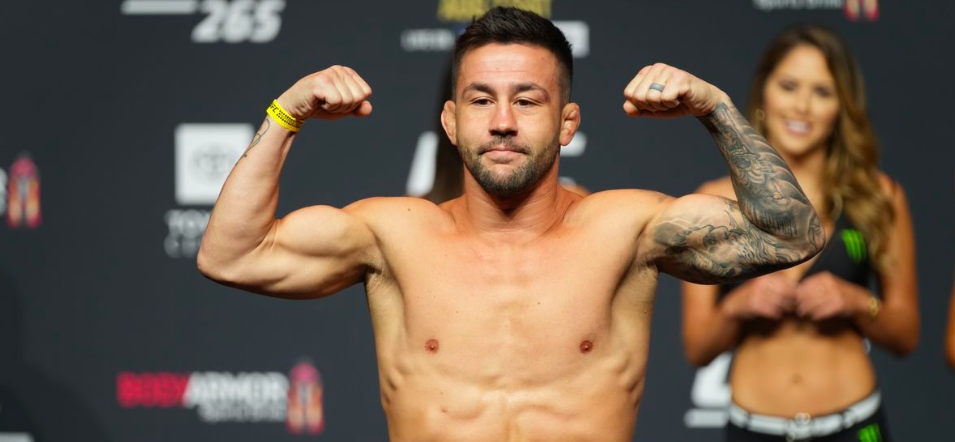 There are few things in MMA as unsatisfying as a 'no contest'.
The most unwelcome of resolutions to a fight once again rolled around this past weekend at UFC 276 in the showdown between PEdro Munhoz and Sean O'Malley; a fight considered by some as a test of O'Malley's credentials towards the summit of the 135-pound division.
But as Munhoz explained on social media, there was little he could do after he received damage to his eye which resulted in him being diagnosed with a scratched cornea and that the resulting no contest was out his hands entirely.
"To explain briefly what happened in the fight against Sean O'Malley, I was poked in the eye in the first round but kept fighting, and was hit with a low blow shortly after," Munhoz announced on Instagram, with transcription and translation by MMA Fighting.
View this post on Instagram
"The fight restarted and we exchanged a few strikes. In the second round, that's when I suffered another eye poke. I couldn't see anything for 20 minutes. I was taken to the hospital and they used a special eye-drop that made my eye numb so they could open my eye.
"They did an exam and the medical report I have is that there's a scratch in the cornea all the way around it. I couldn't open my eye because of that and couldn't see anything. The referee asked if I could see at all and the doctor decided to stop the fight. That's what happened tonight."
Despite the explanation, O'Malley is apparently claiming victory and
wrote on Twitter
that he was now the first man to finish Munhoz in the cage.
There is no indication yet as to whether UFC officials will attempt to rebook the fight at a later date.
Comments
comments