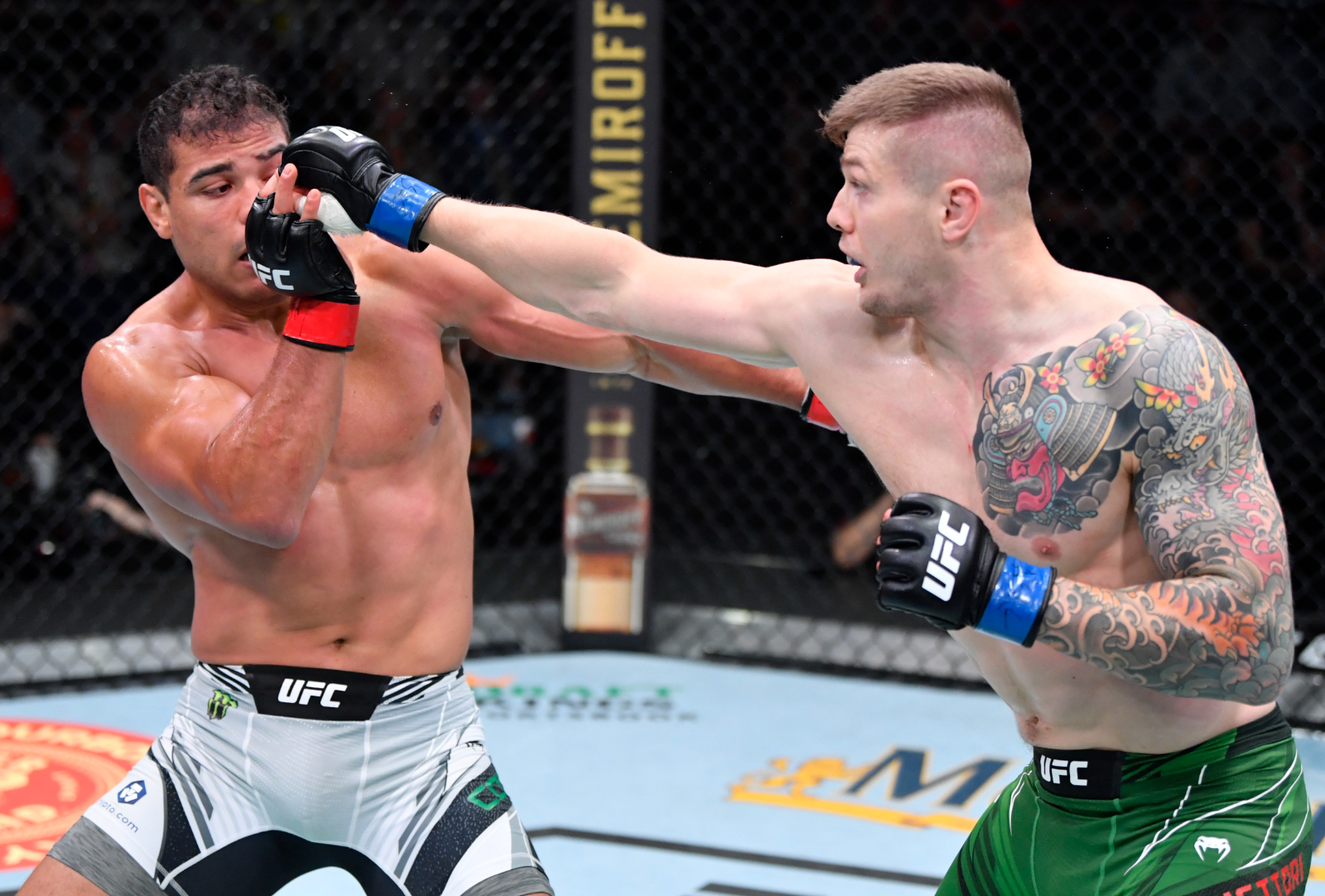 Paulo Costa has one more fight on his deal with the UFC and he says there's only one name in his mind that makes sense — Marvin Vettori.
The two met in a quality five-round war last year after much shenanigans throughout the course of fight week, with Costa coming in too heavy for the 185-pound limit of middleweight and essentially forcing Vettori to meet him at 205-pounds instead. Vettori, who was game the entire time, walked away with the decision win.
Now, with free agency on his mind, Costa wants to make sure he settles the score with Vettori before he potentially finds work away from the UFC, telling AG Fight it wasn't a case of climbing back up the rankings, but rather a matter of exacting revenge.
"I just said to let [UFC President] Dana White know," Costa said, speaking to Ag. Fight (as transcribed by MMAFighting). "I'll fight him now. It's the only fight that interests me. No one else interests me. Unless if it's for the title, but I'm no fool. I'm not stupid to consider [a title fight] now. I want to fight him. He's the only viable guy that interests me. If it's not him, I'm not even interested in fighting. I let Dana White know that."
It's unknown how Costa's requests have gone down with the UFC, particularly after White made a point to say he wouldn't allow the Brazilian to fight at 185-pounds again. Despite that, Costa hopes the promotion will heed quite how upset he is with his Italian rival.
"I don't respect [Vettori]," Costa said. "I want to end his life. He's an asshole, a fool. He had this win over me and thinks he's the man, but he's an a**hole, a child. We see he's a goof, he can't even wear shorts the right way. There's a photo of him with his shorts backward, and he still thinks he's the man. But I'll fight him again. I mean, at least I plan to.
"I'm not saying I want to fight Vettori because he took my place in the ranking. It's not about that. It's because he's an asshole. I have to fight him. I have to erase this loss. I want to leave him sidelined for at least a year after the beating I give him. I want to hurt him. I'm angry."
Comments
comments