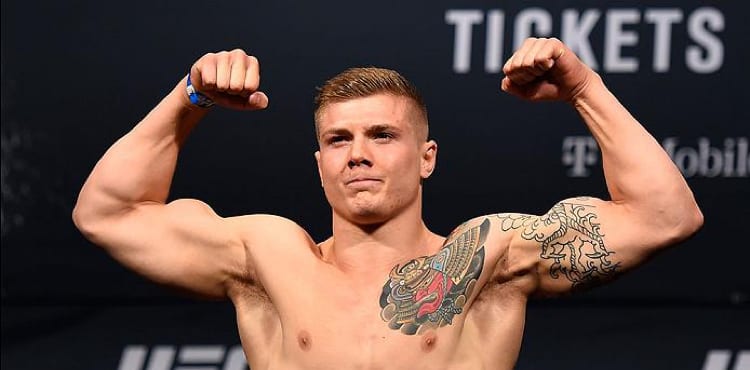 First it was booked as a middleweight fight, then it became a 195-pound catchweight affair but this weekend's UFC main event between Paulo Costa and Marvin Vettori will now take place in the light heavyweight division after Costa's open admittance that he will be unable to come close to his contracted weight ahead of their fight on Saturday night.
Both Costa and Vettori are due to weigh-in in the coming hours but the Brazilian fighter admitted on Wednesday of this week that he will miss the 186-pound middleweight non-title limit, instead asking for the fight to take place at 196-pounds. Vettori was angered but agreed, but overnight it seems that there has been another development and that fight will now take place a full weight class above its original one.
Per reports from Sherdog and Kevin Iole of Yahoo Sports, the bout is now confirmed by all parties as a 205-pound one — meaning that Costa will only have to cut around 5-pounds from the 211-pounds he reported being on Wednesday.
The move will cost the Brazilian 20 percent of his purse, and has also led to repeated accusations of unprofessionalism from his Italian opponent.
Fuck you pussy 195 contract is signed. See you Saturday bitch @BorrachinhaMMA

— Marvin Vettori (@MarvinVettori) October 22, 2021
In around 36 or so hours, Vettori will have his opportunity to make Costa pay. The fight between the two former middleweight title contenders was thought to be an important one for the rankings at 185-pounds but Costa's troubles making weight have prompted questions as to his future in the division.
Comments
comments