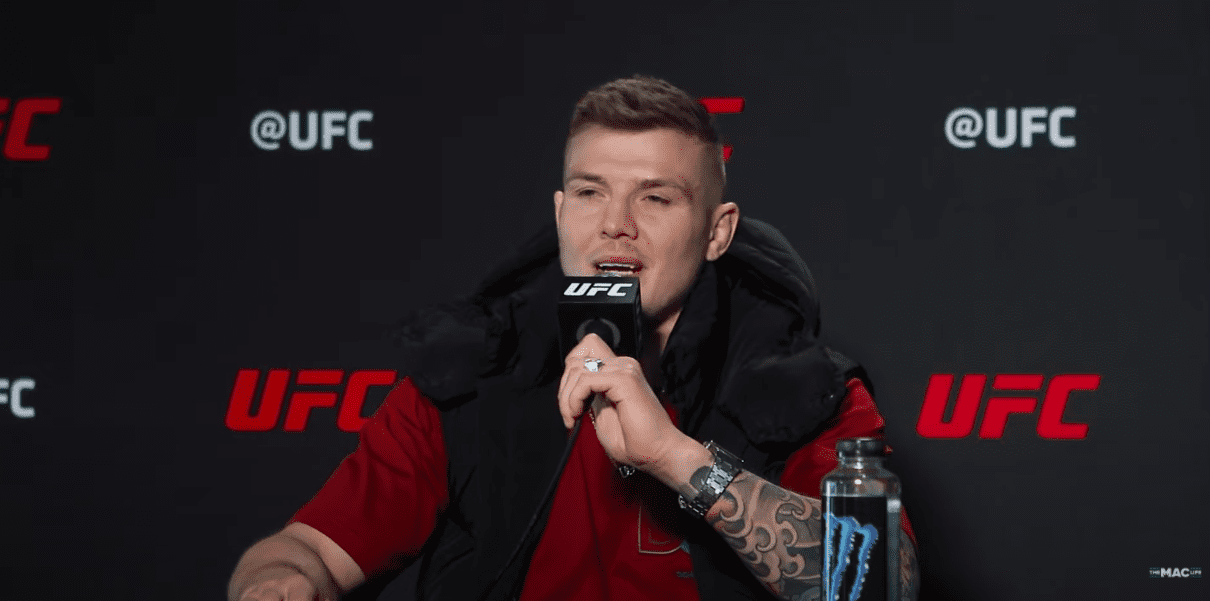 Paulo Costa won't be the 186-pounds that he was expecting when they fight in the cage this weekend, but Marvin Vettori isn't bothered and says that he is prepared for anything.
The two warring middleweight rivals have been at each others' throats since the fight was announced but the narrative changed somewhat on Wednesday when Costa announced that he was weighing 211-pounds around 48 hours before weigh-ins.
This prompted the Brazilian to call for the fight to be moved to a 195-pound catchweight affair ahead of Friday's weigh-ins. Vettori has been generally agreeable to the move but some have suggested that Costa's forthcoming troubles on the scales are a symptom of something larger, like an injury inhibiting him ahead of the contest.
Vettori, though, isn't swayed.
"I don't know what to make of his mentality, man," Vettori told the media, including The Mac Life, in Las Vegas this week. "It could be all fake confidence, and I've got to expect the best version of himself, even though his weight is not good.
"I haven't seen him. He hasn't been posting much. I haven't seen much of him, so I'm still expecting the best version of himself, and I'm ready still. But you know, I'm not going to let this, like, pre-fight tension and pre-fight readiness go, you know, in a sense. I'll be still ready to face the best version of himself.
"It could be (a sign of weak mentality)," Vettori said. "It could, yes. I mean, it's kind of hard to deny that. But at the same time, I can't let it get to my head: 'Ah, he's not going to be ready,' this and that. No.
"I expect him the best that he's ever been — and he's actually heavier than he's ever been. Then I've got to beat him the worst he's ever been beaten. That's what is in my mind."
Comments
comments