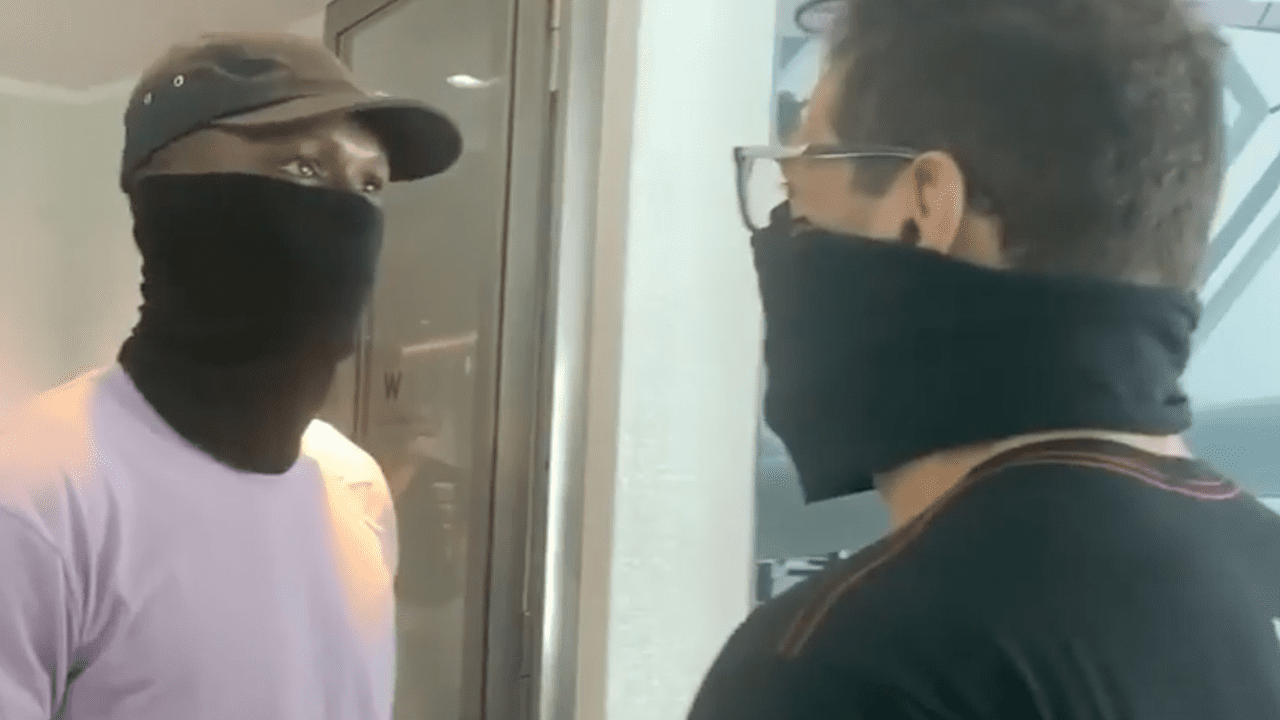 Defeated UFC 253 main eventer Paulo Costa has demanded a rematch with Israel Adesanya after watching footage of the moments immediately after he was defeated by second-round TKO in Abu Dhabi last weekend.
Immediately following the referee declaring the bout over following the second round ground assault which ended the fight, Adesanya appeared to 'air-hump' Costa from behind in an action which was missed by the Brazilian fighter. Immediately afterwards, Adesanya also approached Costa's corner and made a vulgar gesture with his hands.
Costa was none too pleased. In a video message released to social media late on Monday, he hit out at Adesanya and referred to the middleweight champion as 'human trash' while also petitioning UFC brass for another opportunity to throw down with the 185-pound champ.
"I come here to talk about the action that the human trash did after the fight. I didn't see when I was there in the cage, but I saw now," Costa said. "I disapprove, 100 percent. To me this is mortal now. Nobody will can me…
"I want my rematch," he continued. "And you know, I'm [going to] wait for you, something happened before the fight, I'm not [making] excuse here to my people, my fans, but I will be 100% to fight him and make him may. That's my words. Save my words."
It seems unlikely that the UFC would consider Costa for another title bout, given that their first meeting wasn't exactly competitive for as long as it lasted. Furthermore, Adesanya seems to have identified Jared Cannonier as his next title defence – provided the American emerges unscathed from his upcoming fight with former champion Robert Whittaker.
"So I already DM'd Cannonier, he's a hell of a dude, I love his energy," Adesanya said in Abu Dhabi post-fight. "He's a beautiful, beautiful man. And I said 'You destroy Robert Whittaker and you're next.
"He's the one I want to fight next. He deserves it if he beats Robert Whittaker handily and dominates him, he's next.
"I think Jared is going to dust Whittaker and I look forward to fighting him, what we said in the DMs, he said he wants to get it done and I look forward to that. But if Whittaker wins and he wants to get knocked out a third time, I can make that happen too."
Comments
comments