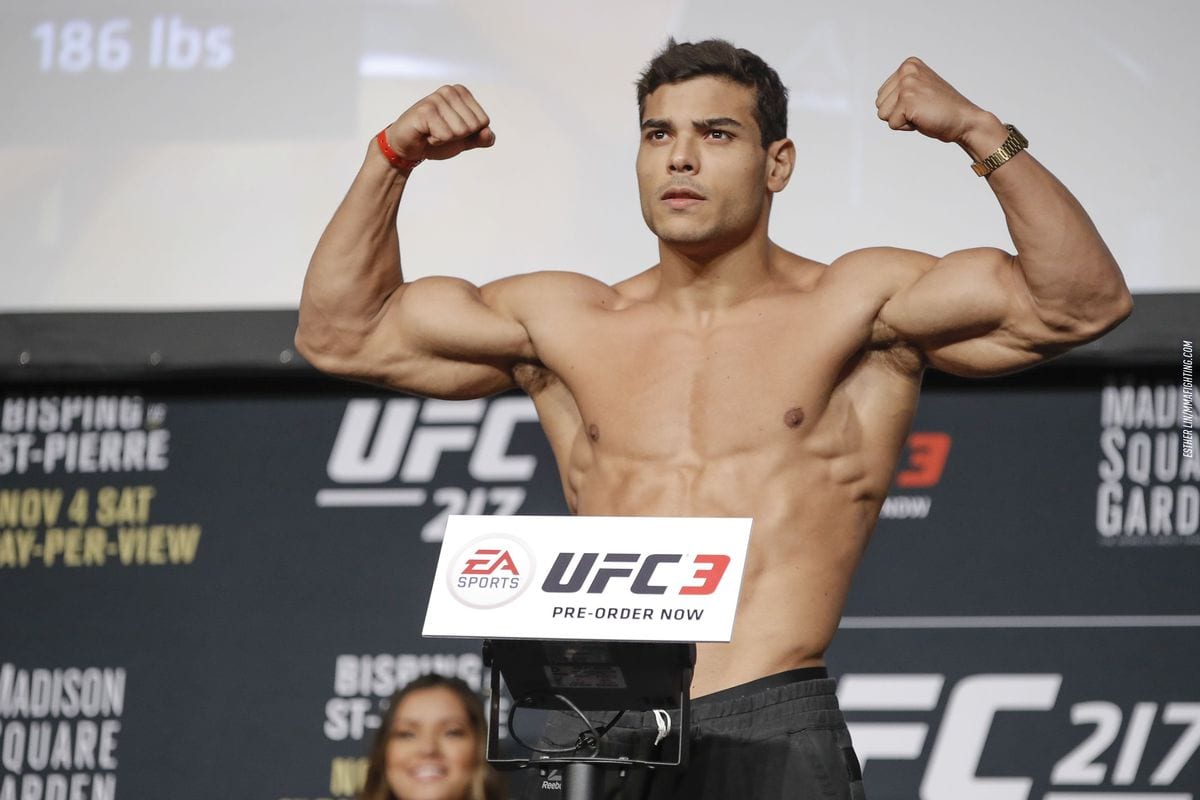 If Paulo Costa wants to fight as a middleweight in the State of California again in the future, he'll need to be cleared by the Californian commission.
Such is the side effect of fighting significantly heavier than he weighed in on the scales. Costa fought at the recent UFC 241, beating Yoel Romero via judges decision. He hit the scales at 186 pounds, but came in to the Octagon on fight night well above that, with ESPN's Marc Raimondi reporting he fought at 213.8 pounds.
Paulo Costa 213.8 pounds on fight night. Yoel Romero was 207.2. Costa was precariously close to that 15-percent mark where CSAC is recommending fighters move up.

— Marc Raimondi (@marc_raimondi) August 18, 2019
Now, according to a report by MMAJunkie, the CSAC have informed Costa (along with five other athletes who competed on the card) that unless they can pass a commission test, they'll need to move up in weight.
That's not to say Costa and the others future is a certainty be at light heavyweight, it's just he'll likely have to work with the UFC Performance Institute to prove his weight cutting process isn't devastating to his health.
"If those fighters wish to fight below the weight class that CSAC moved them to, then they will have to enroll in a nutrition program and work with the (UFC Performance Institute or a similar place) to address their weight/weight gain," CSAC representative Patrisha Blackstock told MMAJunkie. "Their nutrition program and findings from the PI will have to be sent to CSAC for review and approval before the fighters are moved down in weight class."
The other fighters who got the same notice as Costa were Sodiq Yusuff, Brandon Davis, Kyung Ho Kang, Sabina Mazo, and Manny Bermudez.
–
Comments
comments