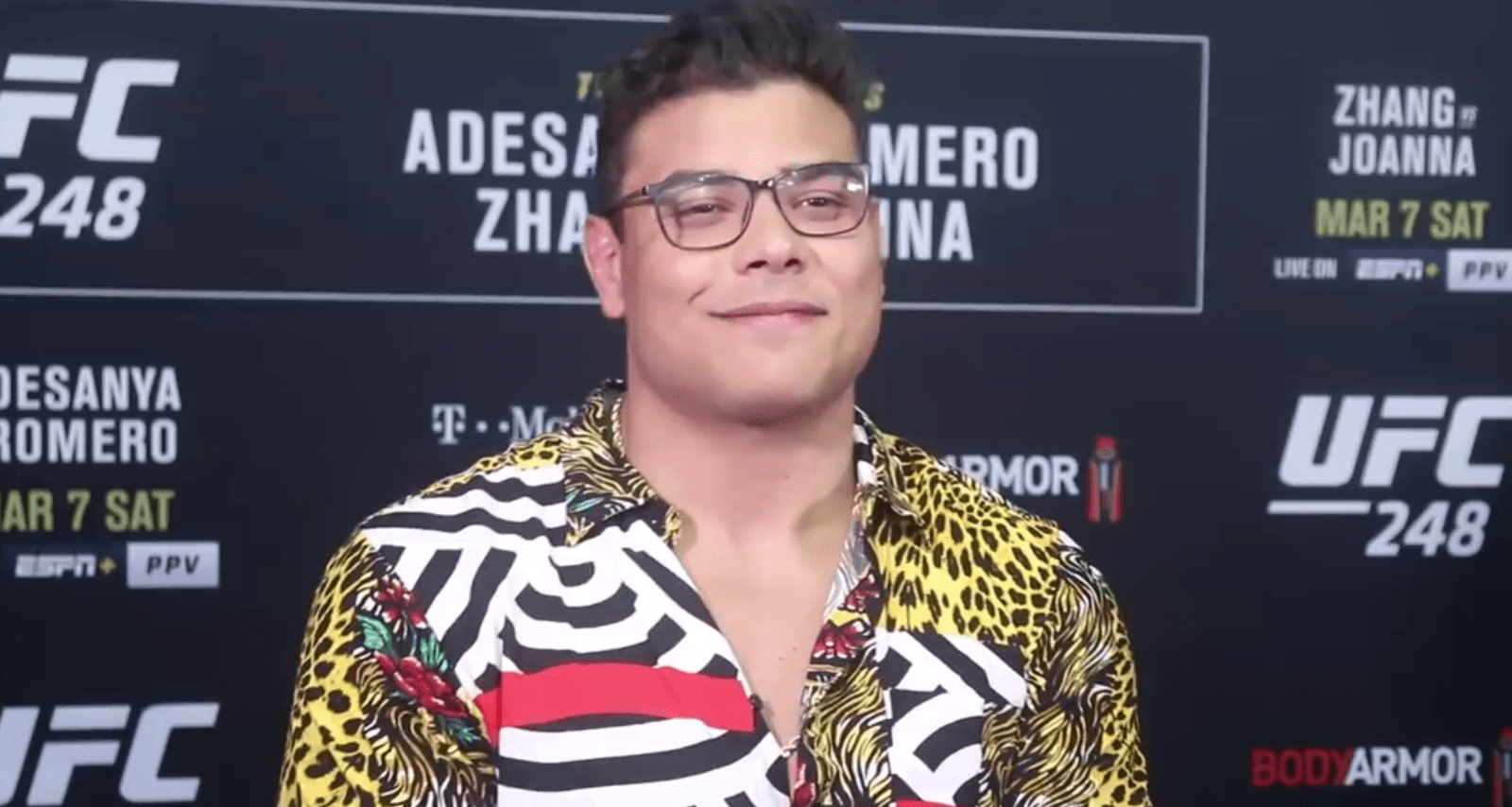 Paulo Costa isn't letting something like surgery get him down ahead of his pivotal middleweight date with Khamzat Chimaev in Abu Dhabi in less than two weeks. 
A few eyebrows were raised recently when Costa revealed that he had undergone surgery on his elbow just five weeks out from the fight with the undefeated Chimaev, a bout which co-headlines the UFC 294 fight card. Costa, who has been in Abu Dhabi for around a month now, told Ariel Helwani on The MMA Hour, via MMA Fighting, that he had a procedure done before he left Brazil — but that it required some extra attention in Abu Dhabi.
But don't worry, he says he is "definitely" fighting.
"They say, 'OK, we are five weeks to the fight right now, and you need to stay with stitches in your elbow for two weeks. So after two weeks, we're going to remove that and we're left with two weeks for you to train,'" he said, recounting a discussion with doctors.
"I said, 'That's good. That's good news. That's enough.' Two weeks is enough to train, because I am in shape, I'm ready. I came ready to this fight. I've been calling [out] this guy to fight, Gourmet Chen Chen, a long time ago. You know that. I was on your show when I was talking about him and I've chased this guy, and I know he wants one excuse to get out of this fight.
Costa added: "He doesn't want that fight. I want this fight so bad and I will not let him [escape so] easily. So I just asked them, 'Please, keep me in the fight.' I even asked [the doctor] to not let the UFC know, but that was not possible, so they reported everything to the UFC."
Despite his confidence, Costa admitted that UFC officials were concerned by the less-than-ideal development.
"[UFC] are just worried about me because [of the surgery]," the Brazilian said. "I took 10 days off to [get the procedure] in Brazil, and here [I took off] 14 more days before and after surgery. So they're a little bit worried about my health. But I'm sparring, I'm doing everything."
Comments
comments