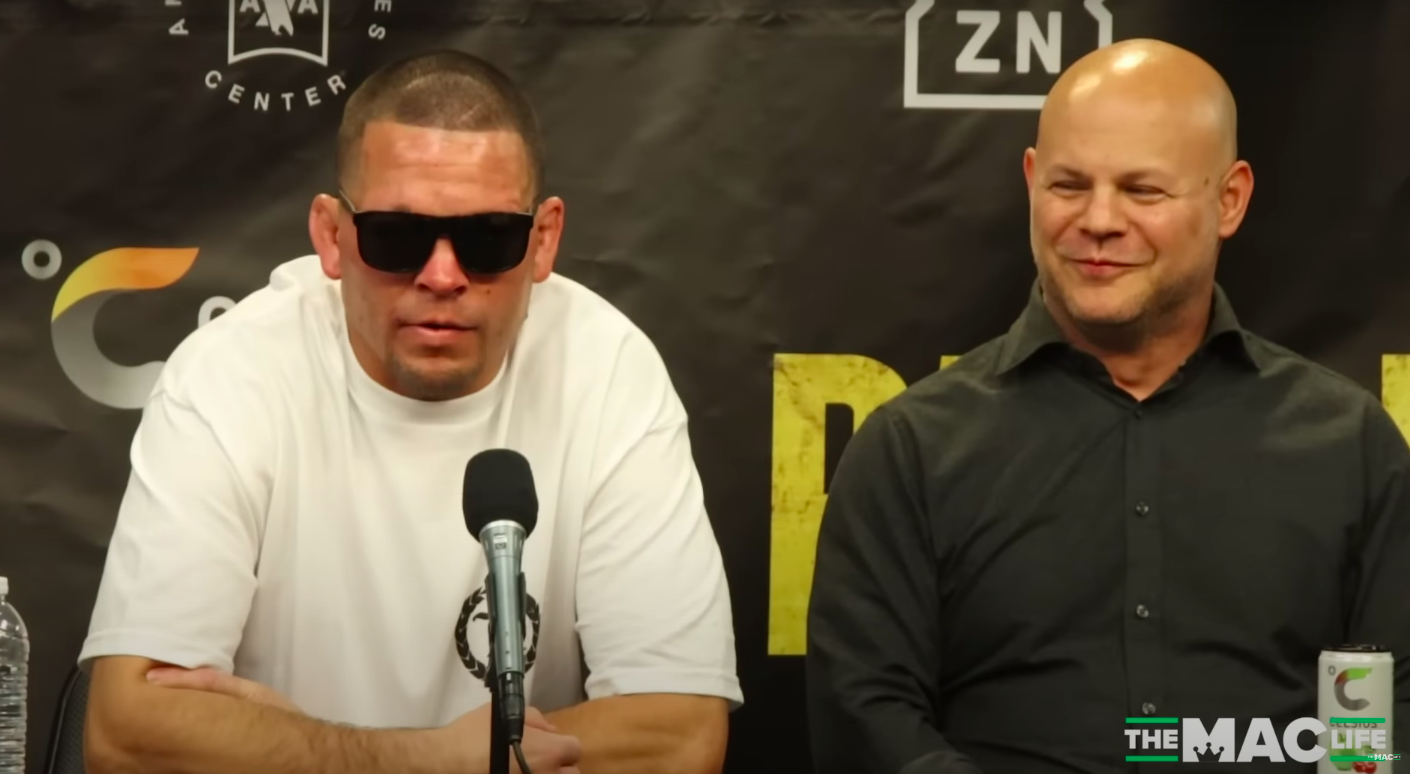 Nate Diaz wants in on the Jake Paul dollar once again.
Diaz, who was defeated in his professional boxing debut by the YouTube star in Dallas, Texas just over two months ago, is currently without a fight (or even a contract in a recognised fight league) had previously dismissed a suggestion from Paul for the two to rematch under mixed martial arts rules after their boxing match.
But in response to Jake Paul's suggestion this week on the Full Send podcast, as noted by MMA Fighting, that he felt that the former UFC title challenger was "ducking" him because Diaz was concerned about the possibility of losing to Paul, the Stockton native offered his own riposte in inimitable Diaz fashion.
"You're full of sh*t, I didn't ask for sh*t," Diaz wrote on social media in reference to Paul, adding that he would happily fight Paul once again but that his position as a member of the PFL roster would be a stumbling block.
"I'll fight you tomorrow in MMA, the problem is you suck and I don't work for [the PFL] dumbass, you do. Rematch is in boxing, trilogy is in MMA, you need time to train anyway, you suck."
Paul's win over Diaz improved his professional boxing record to 7-1, and put him back into the win column after suffering his first loss — a split decision to Tommy Fury earlier in 2023. His record includes wins over well-regarded MMA fighters like Tyron Woodley, Anderson Silva and Ben Askren, in addition to Diaz.
Paul, who signed a deal with the PFL this year, said in May he expects to make his MMA debut for the promotion in late 2023 or early 2024.
Comments
comments