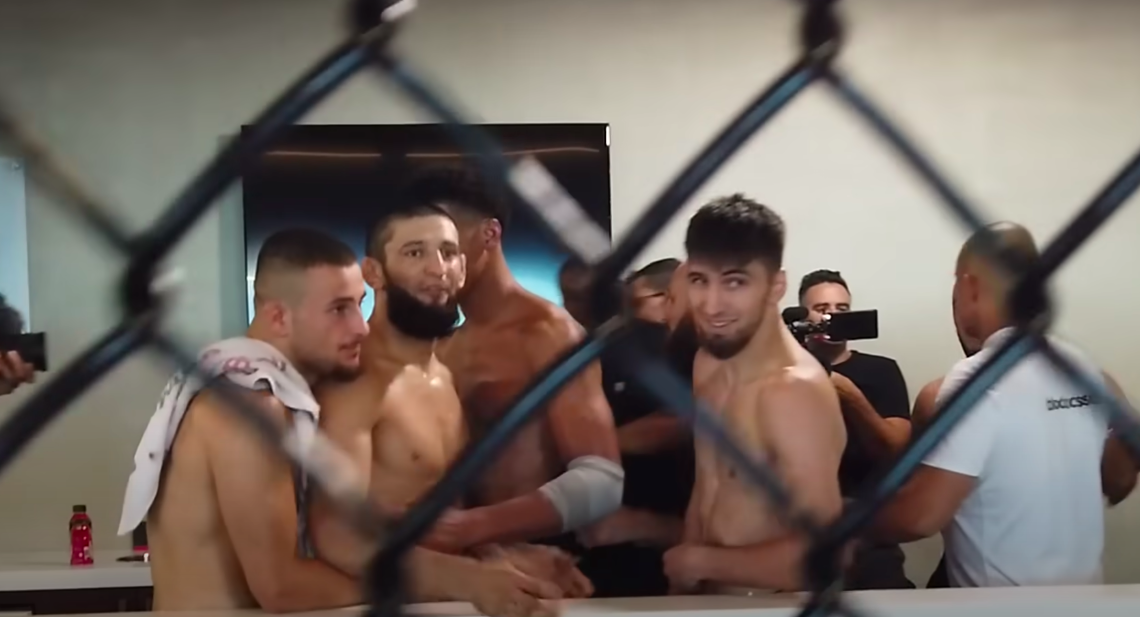 The two nearly went at it in the UFC Performance Institute ahead of his month's UFC 279 but if Paulo Costa gets his way, they'll be fighting for real before long.
Amid all the drama at the recent UFC pay-per-view which saw Khamzat Chimaev dramatically miss weight ahead of scheduled welterweight bout with Nate Diaz which forced a late switch to the fight card, as well as a fisticuffs back stage which led to the late cancellation of the pre-fight press conference, the showdown between Chimaev and Paulo Costa at the UFC PI seems to be almost an afterthought at this point.
But not to Paulo Costa.
The Brazilian former middleweight title challenger spoke to Ariel Helwani on The MMA Hour via MMA Fighting on Monday and said that he is anticipating an opportunity to get his hands on the unbeaten contender Chimaev.
"I think, Chimaev [is the fight to make], yeah." Costa said. "I stole some of his hype, I stole his night of sleep, I stole his cap, I stole his main event fight, I stole everything. Chimaev, you need to do something. Motherf*cker, I stole everything that you had! Everything that you had. I stole your night's sleep, I stole your weigh-in, I stole everything.
"You are stupid, you're so crazy," he said of his rival. "I think I need to fight that guy. For sure [I am responsible for him missing weight]. Because he became so angry, so stressed, he gave up. He missed weight by eight pounds, almost nine, he gave up for sure."
It remains to be seen in which direction the UFC push Chimaev next but on paper at least, it seems like Colby Covington at welterweight or Paulo Costa at middleweight is the direction to go.
Comments
comments