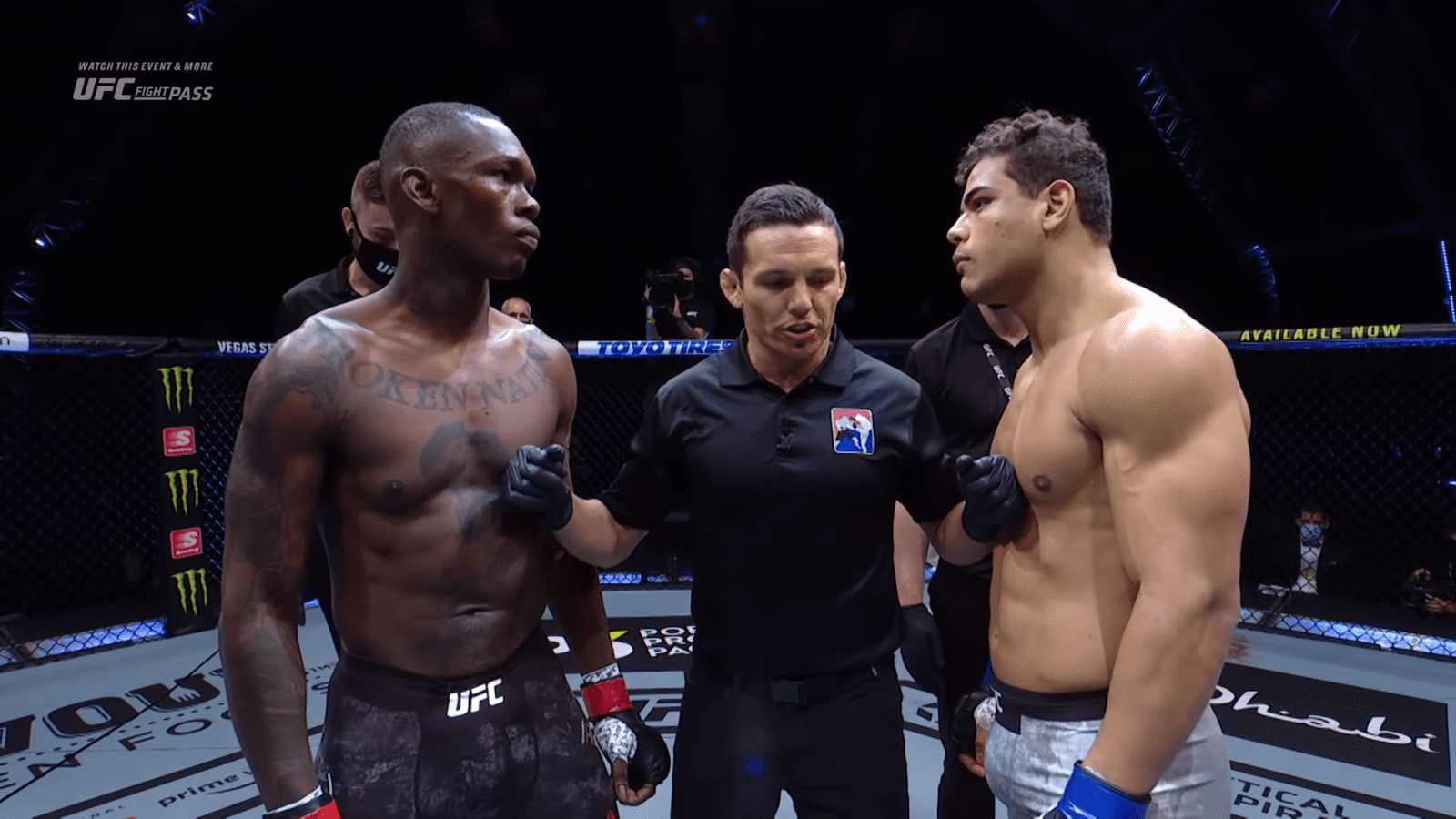 We've heard of fighters being described as 'punch drunk' before but this one surely takes the cake.
Paulo Costa came up short in his 'Fight Island' date with Israel Adesanya last year, putting forth an unusually tepid performance before surrendering his unbeaten record to the middleweight champion by second round TKO. Many pointed out that the usually aggressive Costa didn't appear himself in the cage, abandoning his usual go-forward style in favour of a more ponderous approach where he fought from the outside against the laser-sighted 'Last Stylebender'.
But far from it being cage nerves, Costa says that he was feeling the effects of a full bottle of wine he had drank the night before in an attempt to get some sleep.
"I was kind of drunk [when] I fought, maybe, on hangover," Costa said on his YouTube channel as translated by MMA Fighting. "I couldn't sleep because of the [leg] cramps. Keep in mind that the fight happens at 9 a.m. [local time], we have to wake up at 5 to get ready, stretch, wrap the hands. The UFC told us to wake up at 5 in the morning to go to the arena to fight. I hadn't slept until 2:30.
"It was my mistake and I don't blame anyone else, it was something I chose [to do], but, in order to try to sleep, because I had to sleep since I was awake for 24 hours, I had wine, too much wine, a bottle [of wine] to try to black out. I had a glass and didn't work. Two glasses, it didn't work. Half bottle, didn't work. I had it all."
View this post on Instagram
Costa admitted that he didn't feel himself inside the cage, with his usual ultra-aggressive streak abandoning him in the biggest fight of his life.
"It was a different feeling," he said in the video. "I'm always very active in every fight. There's some apprehension, fear of getting hit and whatnot, so you're on. In this fight, the championship fight, I was sleepy, yawning and unworried. It was odd. I didn't feel anything, not even an agony, 'Wow, I'm fighting for the title.' Not even that. I was too calm. All that calm freaked me out.
"The thing is, I was 20, 10 percent of my capacities in the Adesanya fight. We had to change the the strategy in the locker room. 'Don't attack him, just wait for the first two rounds,' which was a mistake. Today we know that was a mistake, but talking is easy."
The Brazilian will have an opportunity to get his title aspirations back on track next month when he takes on former middleweight champion Robert Whittaker.
Comments
comments