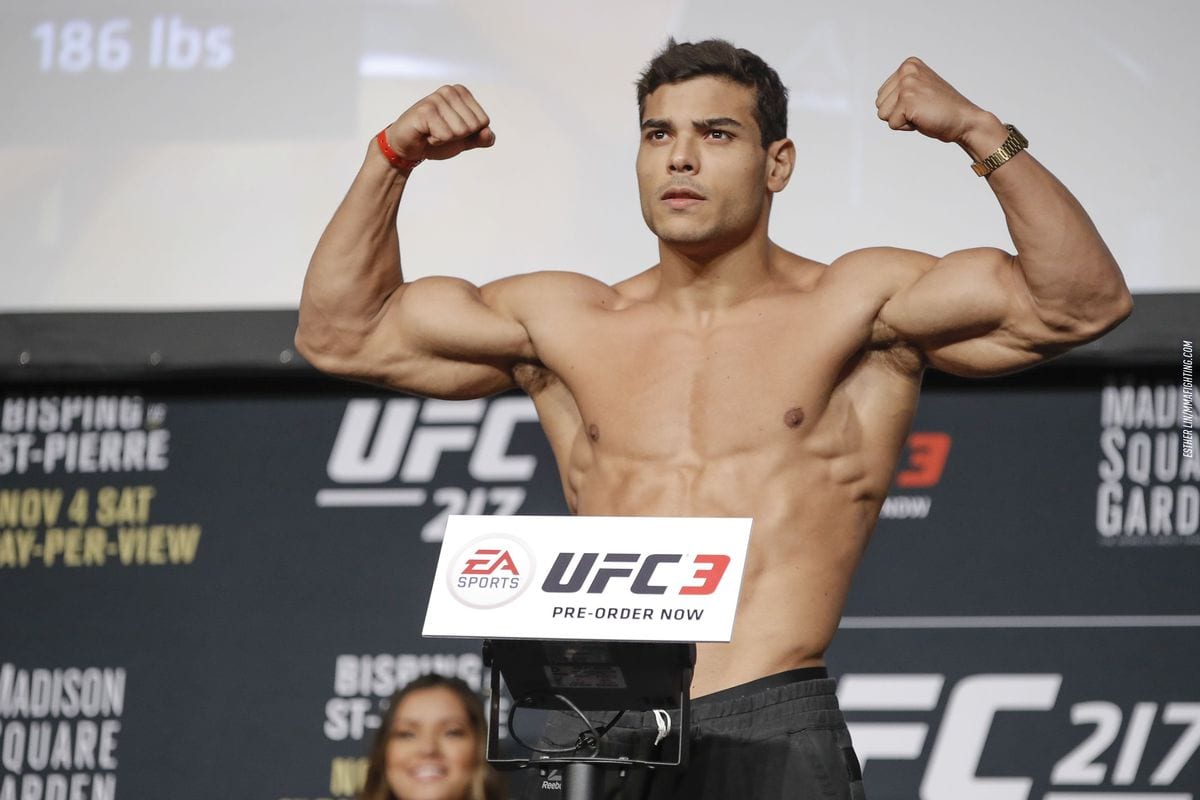 Former UFC middleweight title challenger Paulo Costa was reportedly arrested in his native Brazil on Monday after a fracas involving a nurse and a Covid-19 vaccination certificate.
According to Brazilian outlet Globo, Costa is alleged to have 'elbowed' a healthcare professional after attempting to obtain a vaccination certificate without actually receiving the shot. The reported incident left the female nurse with a swollen lip.
"The card was filled out. The workers said that, at the time of application, he did not accept to be vaccinated, he wanted to leave with the card, and they did not accept it. At that moment, a nurse was elbowed," said municipal guard Marco Mota via Globo. Both Costa and the 26-year-old nurse were subsequently questioned by police.
It is understood that Costa was soon released from custody due to a lack of evidence but is due to attend court after the nurse filed a criminal complaint related to the issue.
Mota explained further that Costa's version of events differed from those of the nurse: "He said he got the vaccine, but the nurses didn't let him go out with the card. He said it generated stress. He took the card and left. At that moment, a nurse grabbed him by the arm, and he broke free."
Costa, 31, has previously expressed hesitation at receiving a Covid-19 vaccine, saying in the past that he considers himself "young and healthy" and therefore wouldn't need one — but did say that he would consider changing his mind if vaccination was required for an upcoming fight.
The Brazilian will return to the cage to fight Luke Rockhold as he looks to put an end to a two-fight skid which has seen him lose to champion Israel Adesanya and Marvin Vettori in successive bouts.
Comments
comments