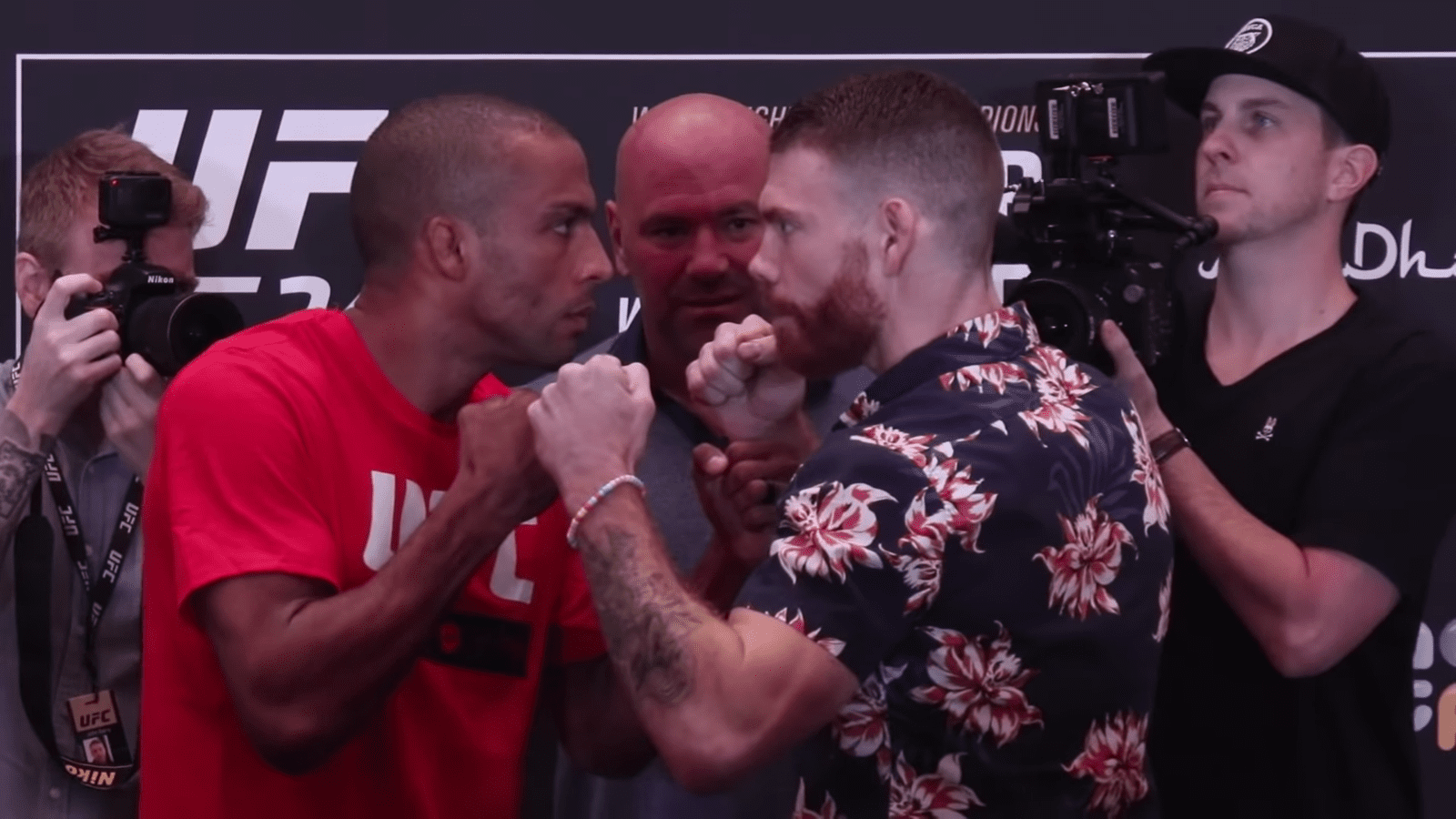 After three hard fought rounds, it's understandable that any man or woman who comes out runner up is going to be left disappointed.
So Edson Barboza's apparent dismay at the judge's decision to award Paul Felder the win instead of him at UFC 242 is understandable. The pair went back and forth for fifteen minutes in a grueling battle of attrition, to end up with Felder's arm raised.
Barboza was immediately vocal about his displeasure, and yesterday went a step further, saying he would talk to the UFC and the athletic commission about trying to get the result overturned in his favour. While Felder understands Barboza's unhappiness to come out second, he's not buying the Brazilian's viewpoint.
"I've been spending the last few days with my little girl. These fight camps take me away from her and I notice after every fight she has grown up a little more. I'm thankful that I can do what I love and provide for her… she is my "why"," Felder wrote on Instagram.
"As for my fight and what seems to have turned into a controversial decision amongst fans.. It was a war… a close fight between 2 skilled people that wanted to finish each other. I have nothing but respect for Edson. We both go out and put on fights to entertain the fans… With that said, I will say this… I walked him down the entire fight, I threw at him the entire fight, I never stalled the entire fight, if he landed, I landed… the entire fight. When he took me down, he took the damage… the entire fight. I never gassed or slowed my pace the entire fight. I got cut due to a head butt, Edson got cut due to strikes. Both of us put our bodies through so much during that fight that whoever came out with the loss would understandably be upset but the numbers don't lie."
The Abu Dhabi contest was actually the pair's second fight, mirroring the first in the sense it was a hard fought, close fight that went to the judges. The two are now one a piece, which traditionally means a rubber match could be on the cards.
According to Felder, he's happy to go into a third Barboza fight, but he wants one vital difference in order to finally prove who the better man is.
"If we need to run it back I would be happy to, but this trilogy needs to be 5 rounds because someone was about to break and that someone was not me," he said. "If the fans and Edson need a clear ending to this then it's main event or bust."
–
Comments
comments