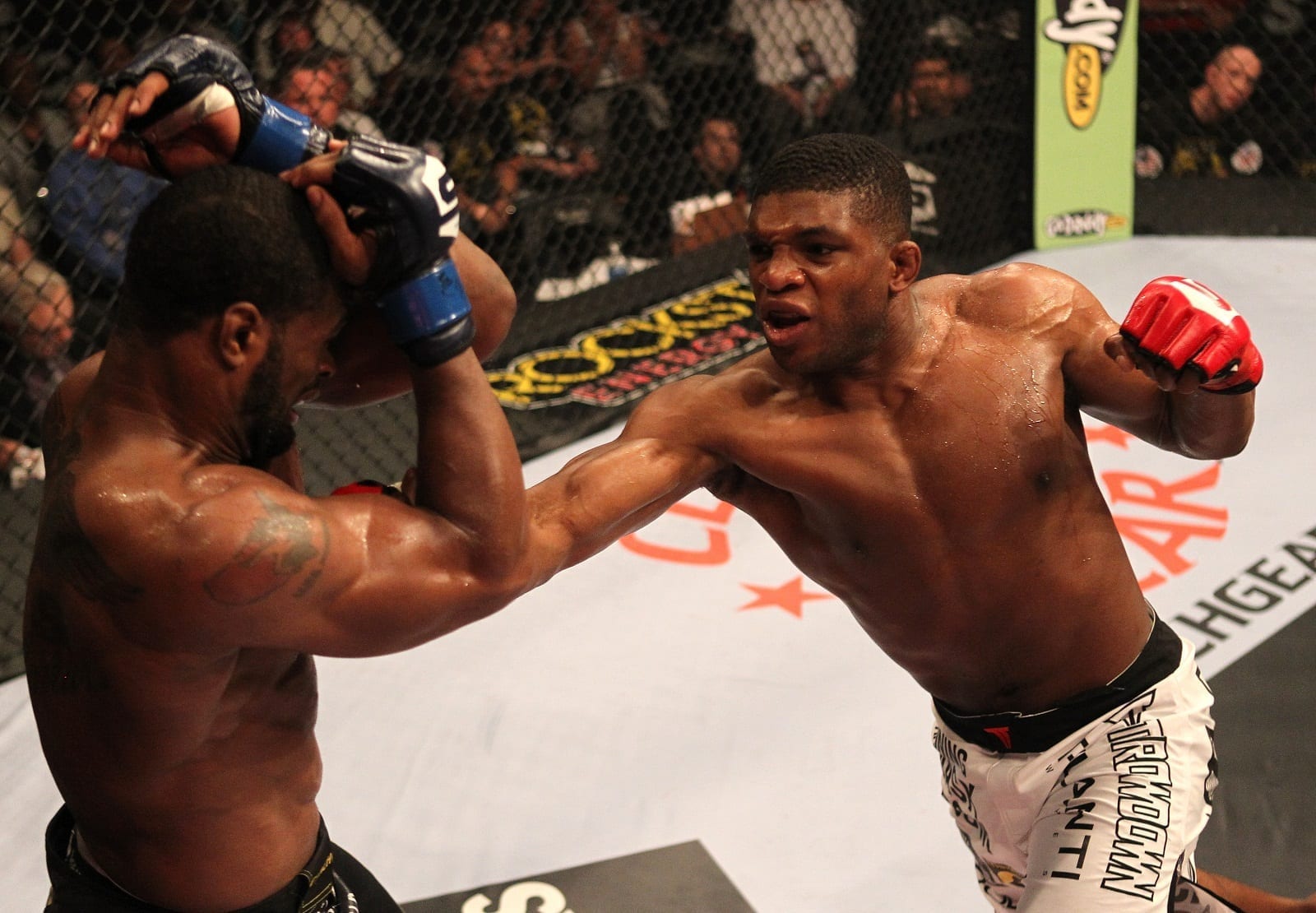 Paul Daley has been known throughout his career for having somewhat of a short temper. When it comes to his recent asking for his release from Bellator MMA, however, the welterweight believes he's more than in the right.
The issues arose fast, but meant a lot. Two weeks ago, Daley sat and watched a Bellator press conference featuring Bellator president Scott Coker. When Coker was asked about Daley's fellow British fighter (and long time rival) Michael 'Venom' Page, Daley was flabbergasted at what he perceived to be over the top, favourable comments. And, when Coker stated that he believed a fight between Page and Daley could be booked this year, Daley was furious — particularly since he had just come off an impressive win over Lorenz Larkin.
"For me, I feel like they didn't capitalize on that," Daley said, speaking on Monday's The MMA Hour. "They didn't capitalize it. Then they didn't give me a fight that I thought made sense. Then they sort of like just forgot about me and they started talking about MVP. He was booed his last fight. He fought a terrible boxing match on British TV against some guy who should be working at the doors of McDonald's or something like that. I got pissed off."
According to Daley, the promotion offered him a bout with Page in March, but it's something he doesn't feel inclined to accept when he believes the company doesn't respect him in the manner they show Page.
"For me, I feel like there's a lack of respect from Bellator," Daley said. "That's what I feel like. It's like they don't respect or really value me as a fighter. They know I'll fight, that's why they like me. … But I don't think they value me as far as demand and such."
In a bizarre twist, Daley actually thought he'd been released after a Bellator official confirmed as such through text. When Coker came out publicly and said that wasn't the case, it was news to Daley.
"I thought it was legit," Daley said. "I thought I was free of Bellator. The next thing I'm hearing, I'm not."
Still, that's the goal.
"I don't get the credit I deserve. I'm not getting it in Bellator. So, fuck it. We'll see where we can get some respect, make some more money and put on some more entertaining fights."
–
Comments
comments