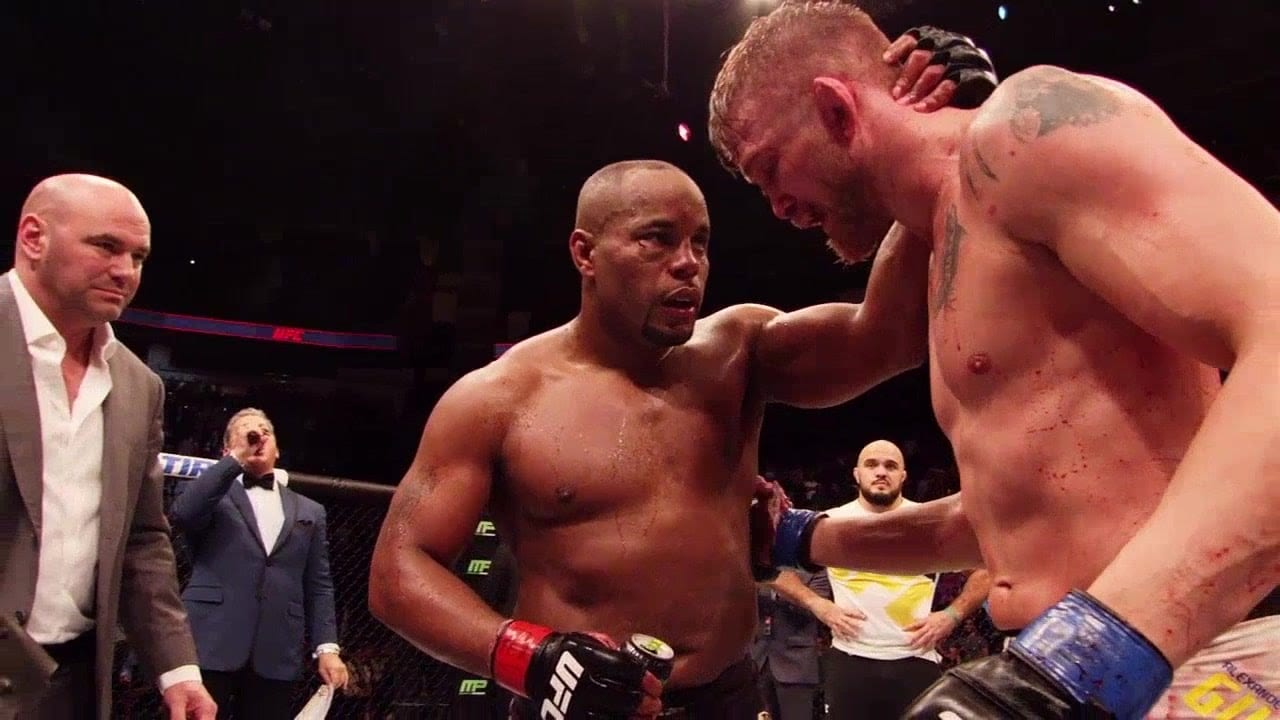 The recent news that Stipe Miocic will defend his UFC heavyweight title against 205-pound champ Daniel Cormier later this year in Las Vegas is big business.
Miocic, the most successful heavyweight champion in UFC history, will look to extend his streak at the summit of the heavyweight division while Cormier will attempt to become the second man in the company's history to hold titles in two weight classes simultaneously. Whichever way you slice it a little bit of history will be made in the UFC 226 bout but one man who isn't so thrilled with the bout is Alexander Gustafsson, a former challenger to Cormier's light heavyweight title.
The Swede originally faced Cormier in October of 2015, losing via split decision and becoming the closest of anyone not named Jon Jones to inflicting a defeat on 'DC'. With two wins under his belt since the close loss to Cormier, Gustafsson was likely in contention to challenge once again for the 205-pound title once he returns to full fitness after shoulder surgery late last year — but news that Cormier will be stepping outside the division in which he is the champion has left the Swede less than impressed.
Dc u talk about the blachowicz fight?! What about when "someone" predicted the left kick and still u fell for it..

— Alexander Gustafsson (@AlexTheMauler) January 31, 2018
Damn alex, like that? Too late bud, this the shit you should have been saying before the fight was made. Now chill before I beat ur face in again pretty boy! https://t.co/Okm0hEW6qt

— Daniel Cormier (@dc_mma) January 31, 2018
U r the one talking fights here! I'm gonna be ur retirement fight not Stipe I'll wait.. can't wait to take u down again.. and again..

— Alexander Gustafsson (@AlexTheMauler) January 31, 2018
Shots fired. The left high kick Gustafsson mentions in his initial tweet refers to the KO that Jon Jones delivered in their bout last year, after Jones mentioned in the media that Cormier has a tendency of ducking to his right to avoid blows. The bout was commuted to a no-contest after Jon Jones was notified of a USADA violation in the wake of the bout.
Cormier has stated that he will retire from active competition by his 40th birthday (which comes in March of 2019) which will leave room for one, perhaps two, fights once the Miocic fight reaches its conclusion.
And judging by his comments above, Alexander Gustafsson is going to do anything in his power to ensure he is one of them.
Comments
comments