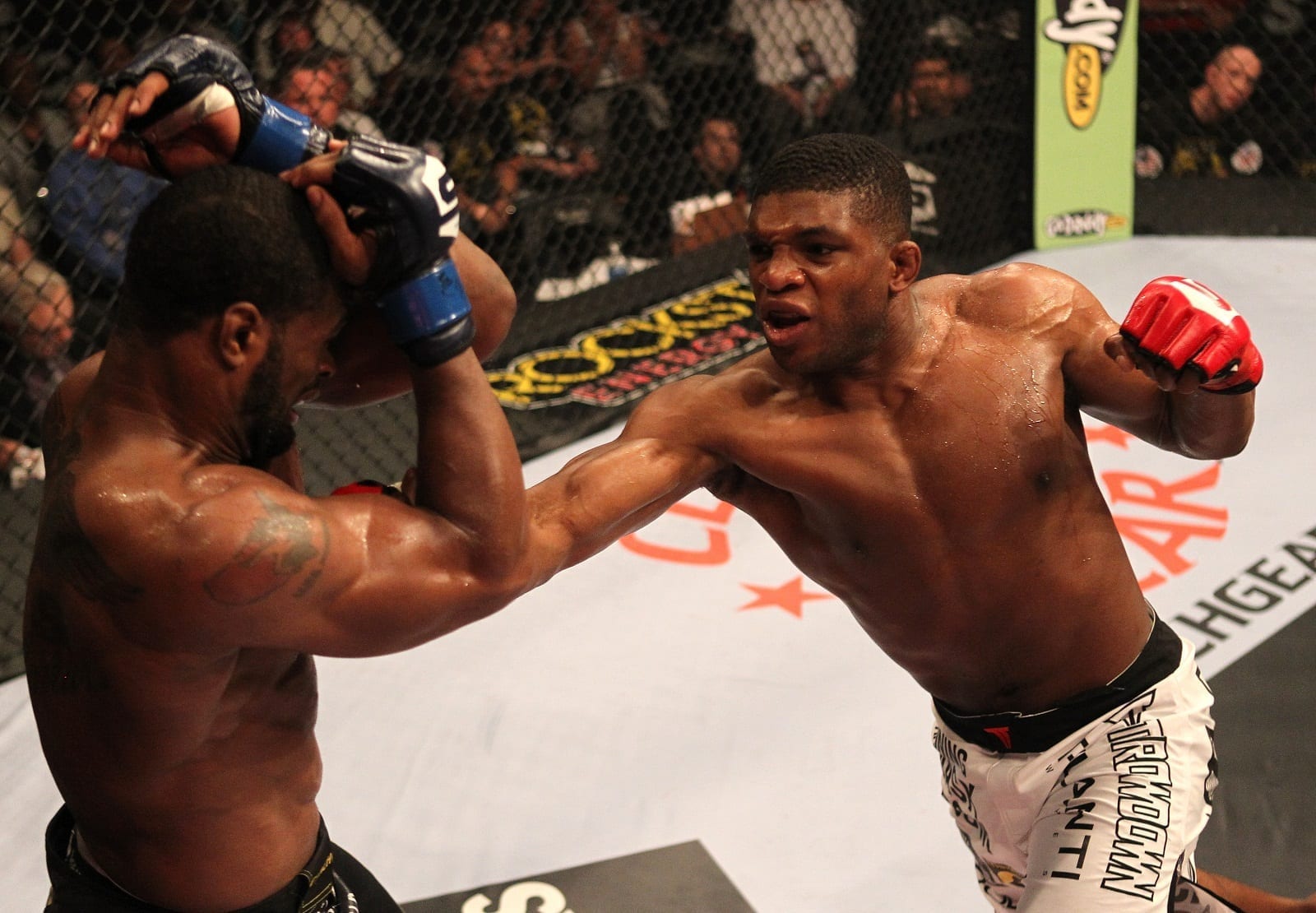 Today, Bellator MMA welterweight Paul Daley announced on his social media that he had asked and been granted his release from the promotion. Shortly afterwards Bellator denied such a dialogue had taken place.
The disagreement continues on from last week, where Daley posted to his social media his apparent disgust at comments made by Bellator president Scott Coker regarding Daley's rival Michael 'Venom' Page. In that post, Daley stated he would be fighting until the end of his contract with the company before moving on with his career.
Then this morning, Daley released an apparent update.
"They're only your friend, until they're not your friend," he wrote. "I have politely asked for my RELEASE from BELLATOR MMA, which they have agreed to. Once I have the paperwork through, stating that I am free to fight elsewhere, I will be looking to fight out my last 18months in this sport with the organisation that can put together the most exciting fights for my loyal fans."
Reports have emerged since, however, that Bellator have not granted the Englishman a release from his contract, and he is still expected to fulfill the terms agreed to. Despite the harsh language used (last week Daley went as far as saying 'fuck Bellator'), Coker appears to not be feeling too hurt.
"It's really interesting, because when I think of Paul Daley, I think of one of the most entertaining fighters I've ever been around," Coker said, speaking with MMAjunkie last week. "Some of the best fights in the history of [Strikeforce] were with Paul Daley. I love his fighting style, I've always loved him. When I came to Bellator, he was one of the first guys I reached out to.
"But Paul is very emotional, and Paul is Paul. I don't take it personally. He's saying what he's saying. Hey, he's the one who called out 'MVP,' right? He fought Rory [MacDonald], it didn't work out. He comes after 'MVP,' he calls 'MVP' out, so I'm thinking, 'All right, we're going to do this fight.' And then the next thing, he's like, 'I changed my mind.' We'll figure it out with Paul, but I think he's just being emotional right now, and we'll all figure it out."
Comments
comments