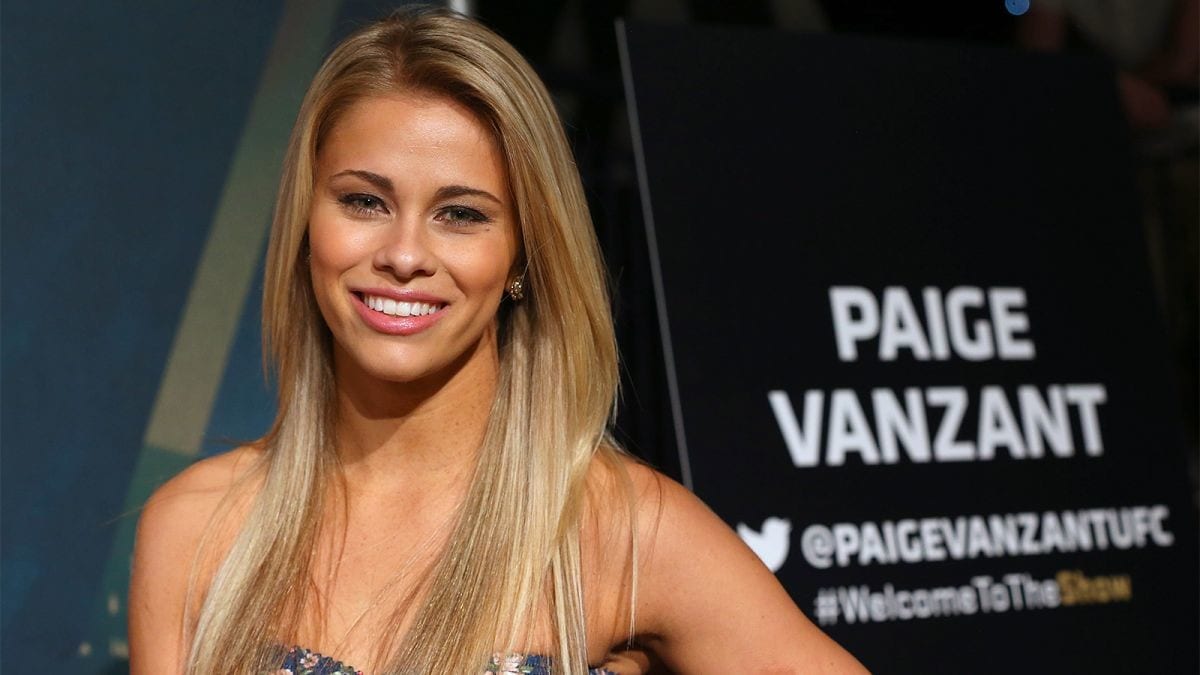 After a number of destructive weight cuts, Paige VanZant is done fighting in the UFC's 115-pound division.
Instead, VanZant will be fighting in the promotion's new women's flyweight division (125-pounds), making her weight class debut against Jessica Eye at UFC 216 on October 7. It comes after VanZant's brutal drops to 115-pounds left her passed out numerous times.
"It's a big cut for me," VanZant said, speaking on Monday's The MMA Hour. "I'm a lot heavier than people realise. I was honestly killing myself for this sport. In my last I want to say two fights or three fights, I've passed out in my bathroom. This last one, I passed out and had the doctors almost not cleared me for the fight."
"The 125 division is finally getting built, so it just made sense for me to try it out," VanZant continued. "I'm moving up. I'm a big advocate for body positivity and I was putting myself through an eating disorder to make weight. And it became not fun for me anymore. I hate cutting. I hated the process. Obviously, passing out on your bathroom floor is not fun, because you're dying in a bathtub."
Indeed, the new division will start off just like VanZant's old one. The women's flyweight title will be awarded to the winner of this seasons The Ultimate Fighter, and with names like VanZant, Eye and Joanna Calderwood already making up some of the rankings, 125-pounds could get off to a flying start.
VanZant could find herself at the top of that division with just a couple of wins. One of the more popular figures in women's mixed martial arts, VanZant could benefit from the combination of a new weight class finding its way, and her undeniable profile.
While some have suggested VanZant's out-of-cage opportunities likely point to an early exit from the sport, if you ask her, she'll let you know they have another thing coming.
"I'm not going anywhere," she said. "People are crazy if they think that I'm quitting this game. I'm not going anywhere. I plan on fighting for a long time. I'm a fighter first. Of course I'm gonna pursue other opportunities that are coming my way, because they're amazing and I would never pass up something that I'm still passionate about it. But I'm a fighter, first and foremost."
Comments
comments