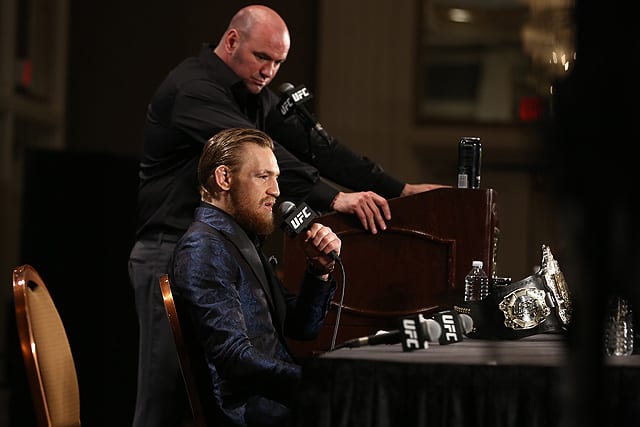 Not bad for a night's work.
Conor McGregor's 40-second destruction of Donald 'Cowboy' Cerrone in last weekend's UFC 246 headliner earned the Dubliner another handsome payday when the sums for his purse and various sponsorship deals are tallied, but one further revenue stream was opened up for McGregor by virtue of his performance, which was the subject of a $50,000 Performance Bonus — and, good to his word, White made good on his side of the deal during a recent meeting with McGregor.
However, instead of handing over the cheque which is customary in these situations White instead opted to pay McGregor in cash. Check out the picture below via Instagram.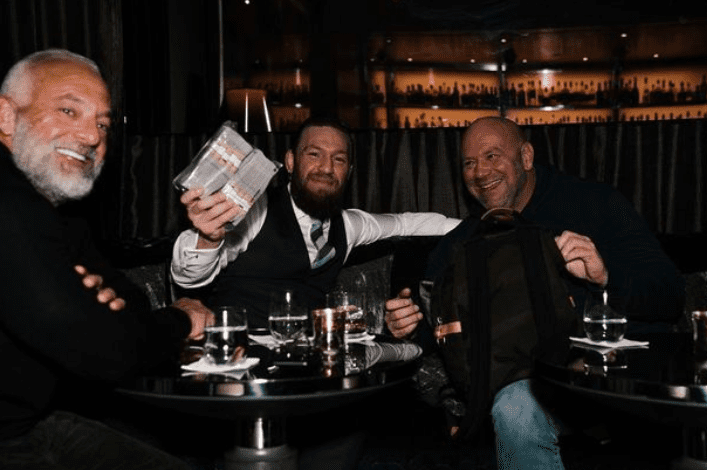 The picture shows McGregor and White in the company of former UFC owner Lorenzo Fertitta, who sold his stake in the company a number of years ago, with the trio drinking Irish coffees with McGregor's own brand Proper No. Twelve Irish Whiskey.
McGregor was one of five fighters to have earned performance bonuses for their work at last weekend's card from the T-Mobile Arena in Las Vegas.
Just seven years ago, McGregor first caused waves on the global mixed martial arts scene with his UFC debut win against Marcus Brimage and subsequent request for "60 G's Baby!" from Dana White, in what would become the first in a string of post-fight bonuses earned by the Irishman.
McGregor has now been awarded 10 UFC performance bonuses in his 12 UFC fights to date placing his joint sixth in the all-time list.
Comments
comments