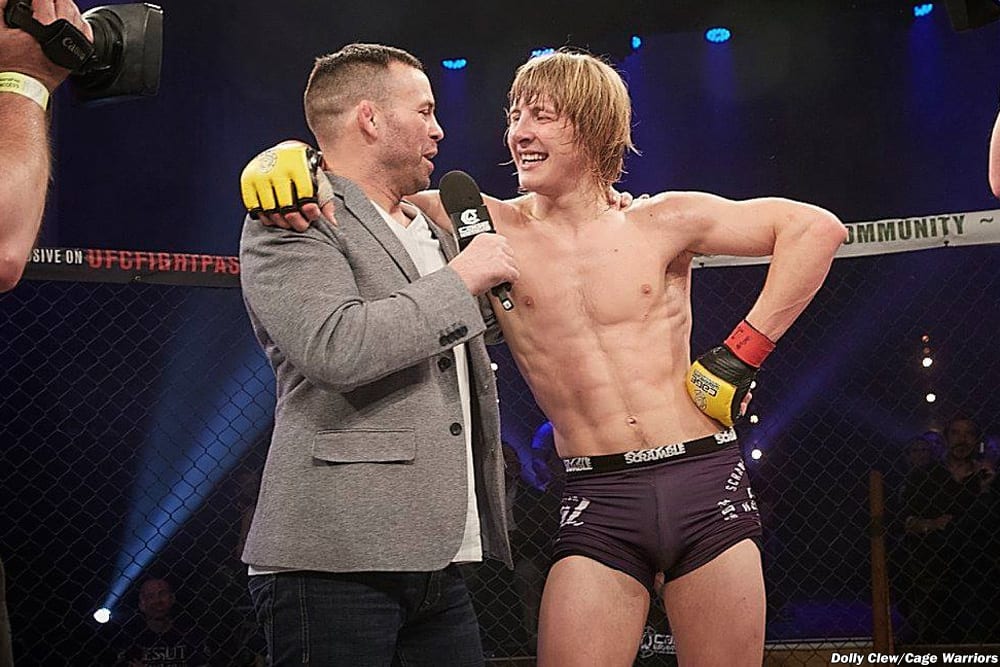 An offshoot of the social media age we all live in nowadays is that cyber-bullying is rife and it's not just regular, every day Joe Soaps who are the victims — even championship level mixed martial artists have found themselves in the ugly cross hairs.
Paddy Pimblett, the former Cage Warriors featherweight champion who returned to action with a stunning flying triangle armbar finish of Alexis Savvidas at Cage Warriors 90 in Liverpool last weekend, has had enough.
Appearing on Monday's edition of The MMA Hour via MMAFighting.com, Pimblett revealed how he revealed the identity of a cyber-bully who had been targeting a number of mixed martial artists, including Pimblett himself.
"He was giving not just me stick, he was giving lots of stick online," Pimblett revealed. "He was going after me for about 18 months. I ended finding out where he was and put him online and he's deleted all his accounts, hasn't he.
"People nowadays, people lose sleep over stuff like that do you know what I mean? It's cyber bullying. Kids nowadays, it affects them [and] I'm not the sort of person to just block someone, I wanted to expose him. He wasn't just saying stuff to me, he was saying stuff to all sorts of MMA fighters — all sorts of mad, different abuse so he deserved it."
.@PaddyTheBaddy hired a private investigator to track down an internet troll 😶#TheMMAHour pic.twitter.com/TUQg64T9DE

— MMAFighting.com (@MMAFighting) February 26, 2018
So with online bullying and trolling being massive and ruining people's lives. I think it's time… https://t.co/lI5alpxSbl

— Paddy Pimblett (@PaddyTheBaddy) February 21, 2018
When the bully's identity was revealed, Pimblett said he was disgusted that not only was he from the same city as the former Cage Warriors champ but also supported the same football team.
"He was just a young 19-year-old lad and he supported Liverpool Football Club as well, which made it even worse for me."
With the online troll being brought out into the light for the world to see, Pimblett says that he didn't even have the courage to own up to his actions.
"No he's tried to deny it and say it's not him but it's him, you know what I mean? We had two different people find him and it was the same account, so we know it was him."
Earlier this month Pimblett also got word of a young girl in Liverpool who was subject to vicious abuse at school and arranged for her to visit his gym.
"Bullies are done in this city," he said via MMANytt. "The Next Generation Liverpool team are putting a stop to it altogether."
😱 WOW@PaddyTheBaddy WINS VIA FLYING TRIANGLE 🤯👏

What a a start to the #CW90 main card 🔥 pic.twitter.com/OdHtrVccbY

— Cage Warriors (@CageWarriors) February 24, 2018
.
Comments
comments