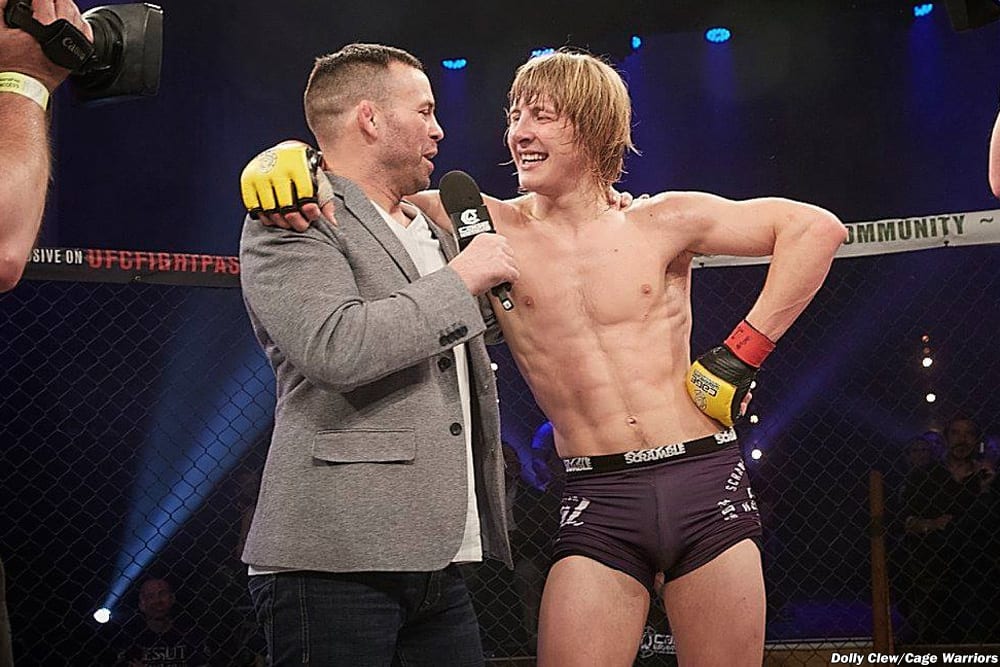 Former Cage Warriors champion Paddy Pimblett is a wanted man in the UFC after impressing in his debut against Luigi Vendramini in September — but the Liverpool man says suggestions he is set to face Donald 'Cowboy' Cerrone are off the mark.
Pimblett was heavily rumoured to be taking on the UFC veteran in March following comments from Chael Sonnen in which he said that Cerrone had told him as much but speaking to Michael Bisping on his 'Believe You Me' podcast, Pimblett said the speculation has no foundation.
"It's going round everywhere, but there's no truth to it. Nothing on my end," said Pimblett. "Do you really think that the UFC are gonna put me on a card on the 5th of March in Vegas when they're doing London on the 19th? It doesn't make sense.
"I would like to fight in London, in front of my home crowd. It would be sick," he added. "That's what I'm guessing (will happen) and that's what I've been told, that me and Molly [McCann] will be fighting on the same card. That's happening. I'm gonna take someone's head off again in the O2. I'll announce myself once again."
The aforementioned London card is set to take place on March 19, so one can expect some news before then.
Pimblett, meanwhile, has been warned about his weight gain by UFC commentator Paul Felder. Pimblett is known to balloon up in weight in between fights, and this is something that Felder says could be disadvantageous to his career.
"I think he's going to be a lot of fun. I don't know where he's gonna go right away," Felder suggested of the UFC neophyte. "I think he's gonna see some losses early in his career to some of these top guys, but I think that he's just new blood, he's new life.
"The guy is hilarious, he's fun to watch, he fights his ass off when he goes out there. You saw him go for it. He's kind of, doesn't really worry too much about staying safe out there but he's got the skills and I'm excited to see where he lines up.
"I just like his style and I like his attitude. But Paddy, stop blowing up to 200-pounds in-between fights, man. It's not worth it."
Comments
comments