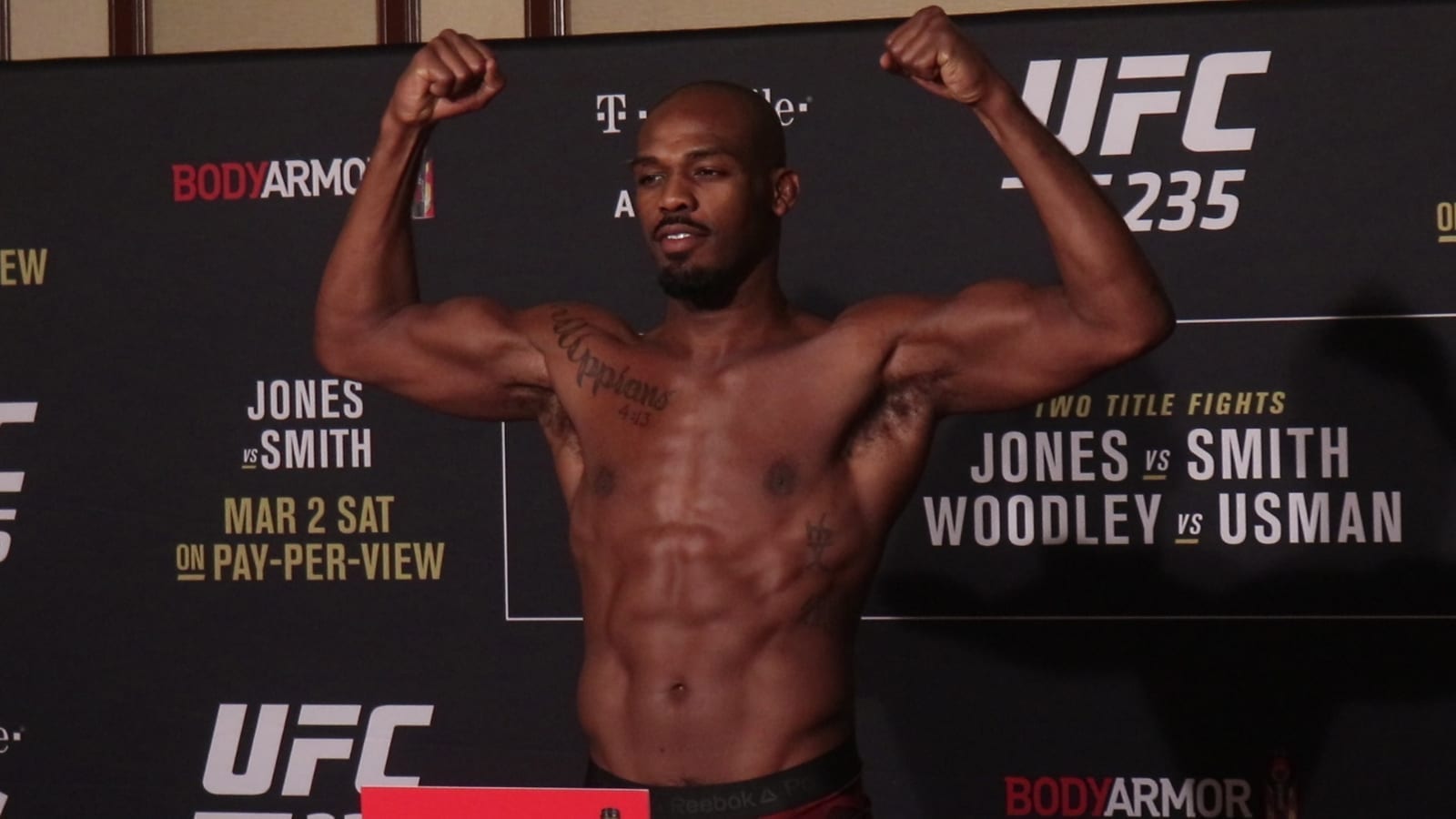 It's probably fair to say that Jon Jones eventual heavyweight debut isn't quite the hot ticket it might have been this time last year. 
Back then Jones, who was less than a year out of his last fight at light heavyweight, was making noises about facing the winner of the forthcoming heavyweight title tilt between then-champ Stipe Miocic and Francis Ngannou — a prospect which had fans licking their chops at what would have been a tremendously interesting champion vs. champion matchup.
Instead, amid the noise of an contractual impasse between he and the UFC, all that we got from Jones was an occasional social media blast showing off his developing physique and nothing even remotely tangible when it came to who and when he might actually be fighting — or if he was even if the UFC's most successful champion was de facto retired at this point.
Those rumours are back. Jones has again been linked with fighting the winner of an upcoming title match, this time between Ngannou and French striker Ciryl Gane — and again Jones has stoked the flames of the speculation on social media.
View this post on Instagram
"I spent the last few days locked inside my office studying myself and possible future opponents. I'm excited to figure out my next opponent so I can start focusing on my energy even more. This is my favorite kind of homework," Jones wrote on Instagram.
Now, it's not expressly stated that he's looking at exclusively at the two men due to go at it in the UFC 270 main event later this month but it's a fairly strong bet that Jones would only entertain a world title bout — and nothing less than it — in his first heavyweight fight, given that it is almost 11 years since he last fought when a world championship wasn't on the line.
And as for when any potential fight may arrive? Jones has suggested that his comeback might take place in either April or in July, the latter of which would be at International Fight Week in July. More than enough time for whoever wins this month's world title fight to prepare.
Comments
comments