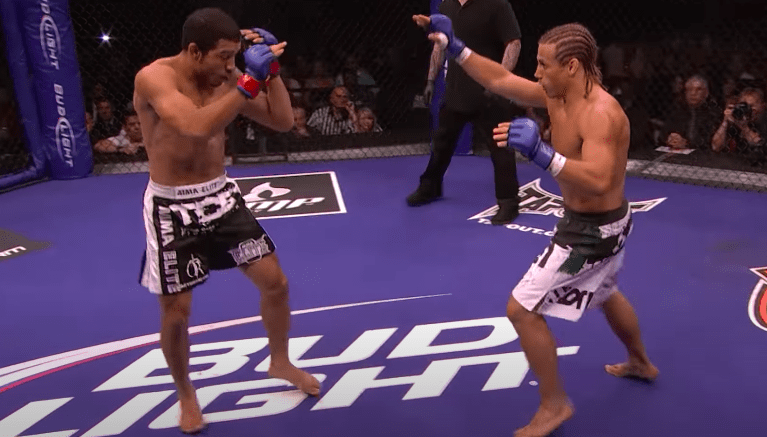 For some of the newer fans of the sport, it is difficult to overstate the significance of Jose Aldo's clash with Urijah Faber more than a decade ago.
The WEC, a promotion who almost exclusively featured lower-weight fighters, was in the final stages of what would become a merger with the UFC and for their first and only pay-per-view event they pulled out their big guns. Brad Pickett fought and defeated Demetrious Johnson on the preliminary card. They were joined there by Chad Mendes, who beat Anthony Morrison.
A host other fighters who would go on the craft their own steady reputations also featured: 'The Korean Zombie' Chan Sung Jung. Takeya Mizugaki. Anthony Pettis. The co-main event was a lightweight world title bout between Benson Henderson and Donald Cerrone.
But it was the headliner that stole the majority of the attention. By this time Aldo, who was 16-1 at the time, had been champion for barely six months and had just two wins under his belt in the promotion against Mike Brown and Cub Swanson.
Faber, though, was considered a different type of test. For years, 'The California Kid' had been considered as the best lower-weight fighter in the world — and likely the most talented fighter outside the realms of a 'major' MMA promotion.
His three-year reign as the WEC's featherweight champion had been ended by Mike Brown who beat him with a stunning first round finish, and doubled down with a second win seven or so months later by five-round decision in a fight in which Faber broke both of his hands and was forced to resort to throwing little but short elbow strikes.
In between his losses to Brown, Faber had defeated Jens Pulver and Raphael Assuncao and raised the anticipation to his fight with Aldo to fever pitch.
And how did it go? Watch below for yourself.
–
Comments
comments