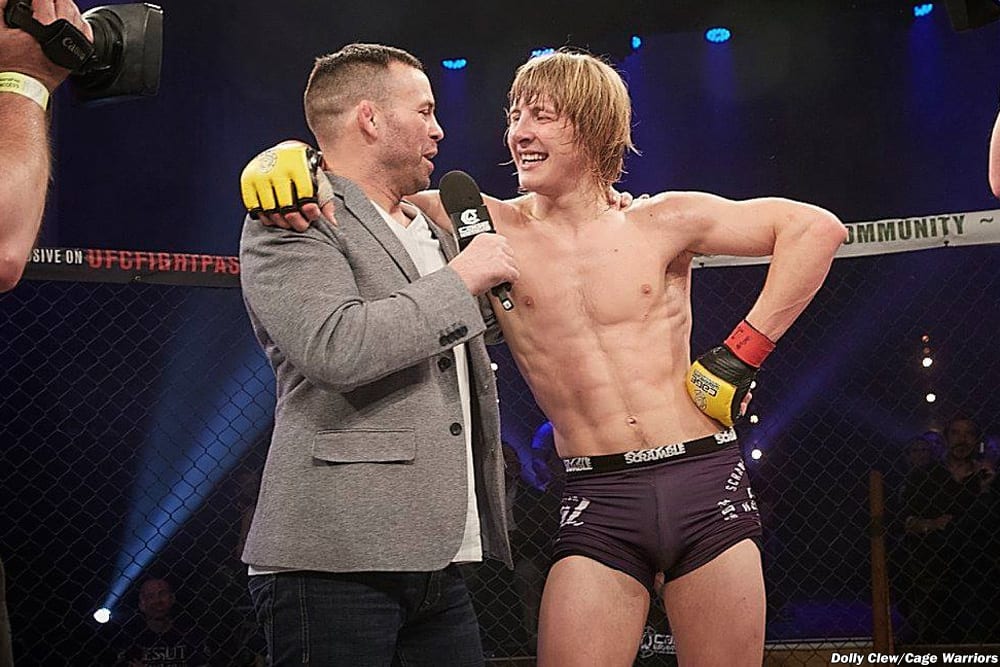 Paddy Pimblett certainly doesn't seem to be in the mood to take any guff from T.J. Dillashaw.
Dillashaw, the former UFC bantamweight champion who served a two-year ban after admitting to taking performance enhancing drugs, claimed in a recent interview with Brendan Schaub that he felt that Pimblett was 'destroying his body' due to his habit of packing on the pounds in between fight camps.
Pimblett, who is 2-0 in the UFC since making his debut with the organisation last year, doesn't agree with Dillashaw's interpretation of events and fired back in his own very distinctive style, calling him both a 'sausage' and a 'mushroom' along the way.
Is this fella messin @TJDillashaw used to sell tee shirts with his fat face on it saying "fat Tyler" on when he came out of camp🤣🤣🤣🤣 don't forget ur own past u sausage😉 Cheating little juice head wud never have won a belt without them steroids u fucking mushroom 🤗👍🏻🤣 https://t.co/64YL2yOG82

— Paddy The Baddy (@theufcbaddy) June 1, 2022
"They can promote him the right way and do all this good stuff, and he's got some stuff to grow and get into the higher echelons of the UFC, but if you keep that same work ethic that he has now, he'll never be a champion," Dillashaw said of Pimblett to Brendan Schuab.
"You can't have that down time like that. You can't get that fat. You can't get out of shape. It just kind of proves the dedication to what you need to do. And no, I'm not trying to pound on him or anything, but that's something I think he's going to have to figure out with age, right? He's young. … It's a full-time job, bro. This isn't just wanting to be a fighter – you have to be a fighter."
Pimblett will take on his third challenge in the UFC when he takes on the 10-1 Jordan Leavitt at the UFC's return to London in July.
Comments
comments