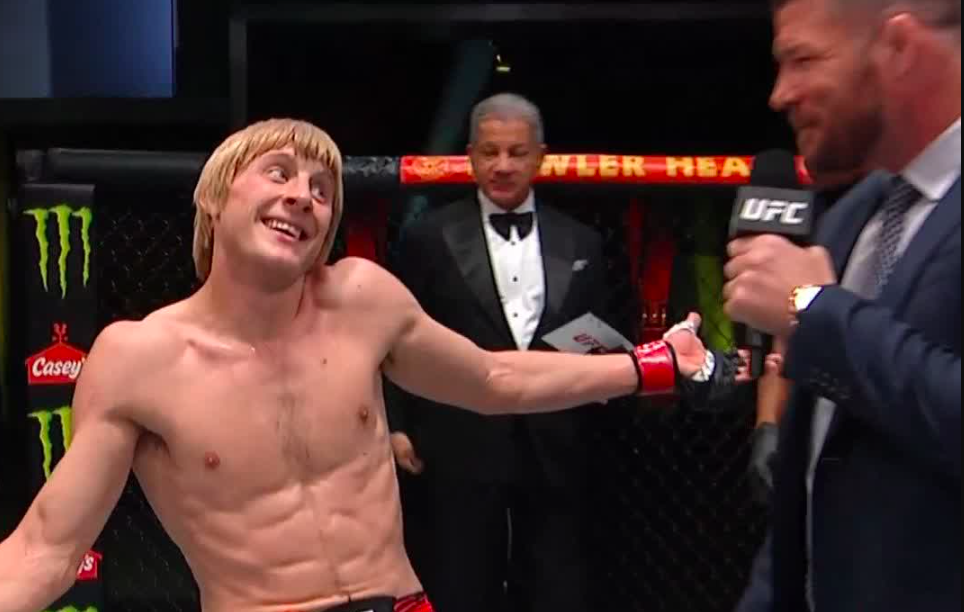 It might be some time before we see Paddy Pimblett in the cage again — but that hasn't stopped a handful of UFC lightweights from calling his name for an upcoming fight.
The Liverpool native was last seen in the UFC's Octagon in December where he won a controversial decision against American fighter Jared Gordon; a result which appeared to be something of a minority opinion after most analysts determined that Gordon had done enough to have his hand raised after the final bell.
Pimblett, though, suffered an ankle injury in that fight which he said hampered his performance and also required surgery — which he said could keep him out of action until 2024. But if he can get back sooner, New Yorker Matt Frevola would be more than happy to meet him inside Madison Square Garden in November.
Frevola earned a substantial victory against Drew Dober last weekend in Denver, Colorado to increase his streak of wins to three, all of which were first-round finishes. And speaking to Ariel Helwani on a recent edition of The MMA Hour via MMA Fighting, Frevola said he and Pimblett would put on a "fun fight."
"You look at the top 15, it's a murderer's row. That's what I always say about the lightweight division, anyone can beat anybody on any given day," Frevola told Helwani.
"I definitely feel that way about myself. I can knock out anybody in the world if you give me the opportunity. I know I'm human, too, I can get knocked out as well. That's the fight game. We do everything we can to be the hammer. Me and Paddy, it would be a fun fight.
"I think best case scenario — that's the world's most famous arena Madison Square Garden in November," Frevola said of Pimblett. "He's a Barstool [Sports] guy. Barstool is right in New York City. I think we could have a fun time doing it then. If he needs more time, I wouldn't be mad about Las Vegas in December. I just want to fight at the end of the year. I've had ankle surgery, too. I've still got two pins in my ankle. I fought six months after an ankle surgery. He should be ready."
As for Pimblett, he responded to a fan mentioning the Frevola challenge on Instagram, writing: "Bit of a weird time to call me out when I can't even train. But yeah I'd fight Frevola when I'm back. Probably the easiest route into the top 15."
Comments
comments