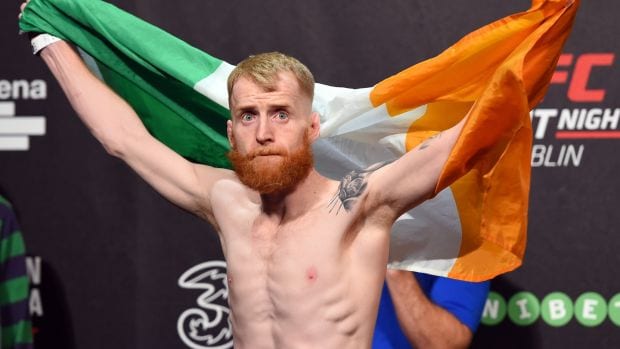 As suggested by the early count yesterday, former UFC star Paddy Holohan has succeeded in his first step into Irish politics, having been elected to a position on the South Dublin County Council by winning in Tallaght South.
Holohan has built his platform on a demand to inspire hope in the local youth, claiming homelessness and a sense of a poor future is diminishing the outlook and drive in Irish teens and children.
Speaking after the result, Holohan shared his excitement for the future, labeling the win as a win for those hoping to be represented by someone with their interests at heart.
"I feel incredible. I feel like I keep breaking down barriers," Holohan said, after learning of the result. "I keep busting this mould. There is no excuse. Being broke is no excuse. You have to get up and build yourself. This is what this is about. If you don't build yourself, no one will build you for you.
"I am one of you. If you voted for me, that was a vote for you."
Seventh Count results for Tallaght South. #LE19  #sdcc19 Quota is 973.

Corr (SD) – 786
Dunne (SF) – 783
Holohan (SF) – 1048
Pereppadan (FG) – 966
Richardson (SF) – 836

— South Dublin Co Co (@sdublincoco) May 26, 2019
"I feel like I keep breaking down these barriers" @PaddyHolohanMMA has been elected for Tallaght south LEA @rtepolitics @rtenews #le19 pic.twitter.com/RlwJUFqI2q

— Aisling Kenny (@KennyAKE) May 26, 2019
–
Comments
comments