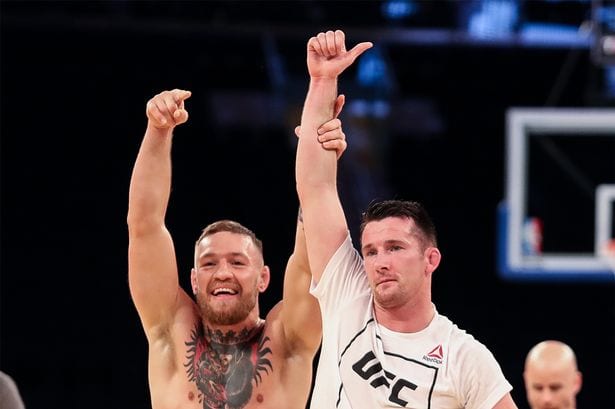 If you gave Owen Roddy a choice of names for Conor McGregor's next opponent, he's pretty clear on who he'd like to see the Irishman step in against next — call in the Cowboy.
After Donald Cerrone defeated Alex Hernandez in Brooklyn earlier this month, he called for a fight with McGregor, to which McGregor himself appeared to agree with on social media.
According to Roddy, the fight makes sense as McGregor returns from the defeat to Khabib Nurmagomedov, and with both his and Cerrone's personalities could well be an enjoyable affair from start to finish.
"It's a fan favorite fight," Roddy said, speaking on MMAFighting's Eurobash podcast. "Cerrone comes out and he looks to swing and Conor's going to be looking to knock him out. The banter beforehand, I don't see it being as [turbulent] —- I think it will be funny. Both guys will go back and forth and that will be exciting for fans. I think it would be a very exciting fight."
Apart from Cerrone, rematches with Nurmagomedov and Dustin Poirier could make sense, or perhaps even a second go with featherweight champion Max Holloway, who's been spending the last few days touring Ireland and making jabs at McGregor online.
"[Holloway's] putting the digs in," Roddy said. "I saw the post of him the other day in the Jameson brewery, but I don't know. I think the Cerrone one, because [McGregor and Cowboy] both engaged directly —- Conor said he'd do it and then Cerrone said he'd do it. I think that might be in the pipeline.
"I can't confirm that 100 percent obviously, but I think the fans would love it. It's a great fight that people want to see. They can see the two of them in there, standing up and having a bang. We'd enjoy the camp, we'd enjoy the build up. Everyone would enjoy the buildup. It would be a nice fight."
–
Comments
comments