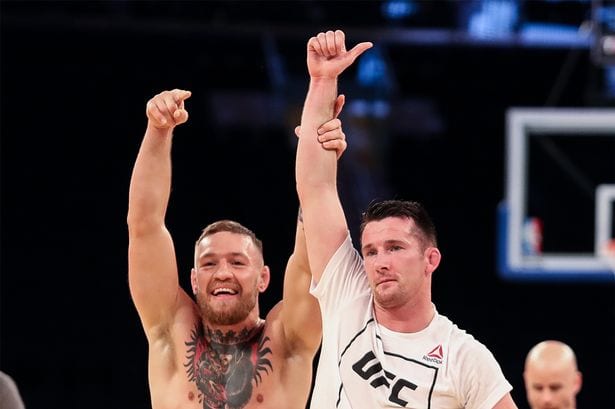 Conor McGregor is one of the most prolific strikers in mixed martial arts, even reaching a point where he's about to transcend the sport and move into boxing.
McGregor's success might have people suspecting a level of natural talent to be the cause, but few consider the hours upon hours in dark and dingy gyms to get the Irishman to the level that he is.
And one man who has been there every step of the way, watching over and helping McGregor's improvement, is a mister Owen Roddy.
Roddy has been with McGregor since the beginning, and for the current Mayweather camp, his role as striking coach has him working with the UFC champion daily. But Roddy might be well known to MMA fans as a concrete fixture in SBG corners, some may not realise he has his own rich tapestry.
In a highlight created by BloodstreamMMA, fans can now see Roddy's best in-ring and in-cage fighting moments — an insightful look as to who McGregor has on his side, and in his corner.
—
Comments
comments