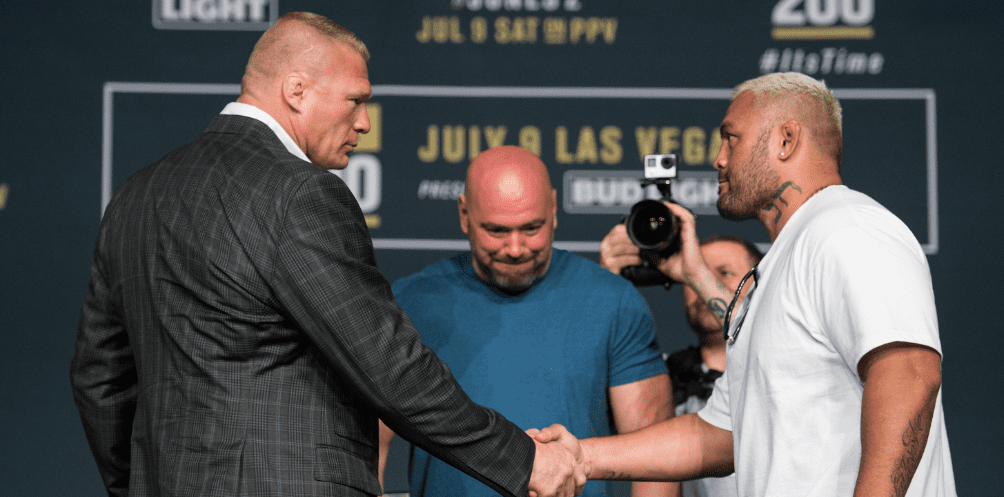 The rumours about Jon Jones facing Brock Lesnar later this year or early next don't appear to be going away.
While there appears to be a number of obstacles in the way of the contest — not least Lesnar's current sticky situation with a USADA suspension — both men and fans seem to be increasingly interested in seeing the contest come to fruition.
One person who is less enthused, however, is Mark Hunt.
Hunt is currently in a lawsuit against both Lesnar and the UFC, after feeling the two parties conspired to allow Lesnar to compete despite him being on performance enhancing drugs. For him to see Lesnar, who defeated Hunt at UFC 200, is something of a bitter pill.
"That's why we're going to court, because of people like this coming in and cheating," Hunt said to stuff.co.nz. "I won't be surprised whatever they do, look what's happened so far. It's just a joke these days with cheaters all over the place.
"It's the best cheater that gets away with it wins and that's the worst thing about this whole scenario."
Ironically enough, Jones had his own substance issues at UFC 200. The former light heavyweight champion was pulled from the main event of last Summer's mega card after two estragon blockers were found in his system.
Unsurprisingly, Hunt hasn't much kind words for Jones either.
"They're both drug cheats," Hunt said. "Instead of the Ultimate Fighting Championship, let's call it the ultimate cheating competition – may the best cheater win.
"There's no respect from me for these guys at all as martial artists, none at all."
Comments
comments