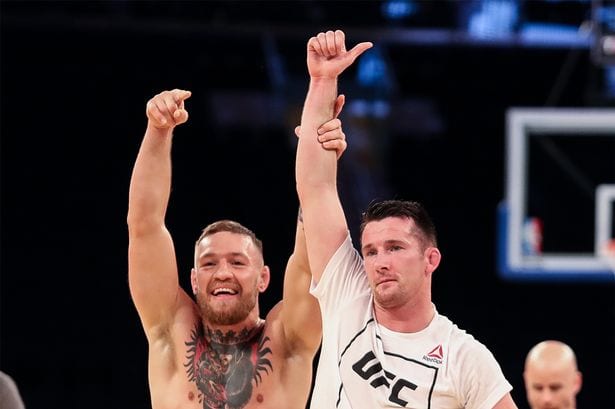 Owen Roddy, former training partner and now striking coach to Conor McGregor, has said that the Dubliner is making leaps and bounds in his preparation for this month's so-called 'billion dollar fight' against Floyd Mayweather.
With less than three weeks remaining until both fighters make their walk to the ring in the T-Mobile Arena in Las Vegas, some critics have questioned if McGregor is capable of adding some of the intricacies of the sweet science to his already potent striking game and Roddy, considered by many to be among the top striking coaches in mixed martial arts, says that McGregor's improvements and noticeable and consistent.
"We're all very happy and very excited," Roddy said to Sky Sports when asked how McGregor is faring in training. "Conor improves on a daily basis. The Conor of today is better than the Conor of yesterday. He gets better every day, every week."
The status of McGregor's preparations for Floyd Mayweather is among the hottest topics in sports right now, with every Instagram picture or interview with a member of the camp being dissected to glean as much information as possible but, while Roddy wouldn't get into the specifics of their training, he says that he's delighted at the rate of McGregor's improvements.
"We've got another three weeks, so there will be huge improvements again. He is such a good student. He has a great ability to pick up on things. I don't know how he does it. I've never seen it before from any student. From the start of camp to now, he has improved phenomenally and he will continue to improve over the next couple of weeks. It's so exciting."
Comments
comments